We maximize the value of the communities we invest in while also taking advantage of inefficiencies in the commercial real estate investment market—leveraging the meta demographic, social and economic currents that continue to drive the growing multifamily market to deliver outsized returns.
Using multifamily real estate as a vehicle to collectively build wealth, achieve financial freedom, and secure a legacy.
Gray Capital purchases large (100+ units) existing and cash flowing multifamily apartments in growing secondary and tertiary Midwest markets.
We utilize value-add and core-plus strategies that provide tax-sheltered cash flow and strong value appreciation to investors.
As a vertically integrated firm with in-house property management, asset management, and construction, Gray Capital is able to move quickly and control the entire process—cutting out middlemen and driving performance of the assets we invest in.
Value-add projects involve the acquisition of a cash-flowing, typically older asset that requires light to moderate renovation but with a great opportunity for upside.
Core-Plus projects involve the acquisition of a stable, usually relatively newer construction asset with a high intrinsic value that requires minimal to no renovation.
Autumn Trails
Located minutes from I-465 on Franklin Road, just south of 42nd street. The nearby area has shopping & employment opportunities.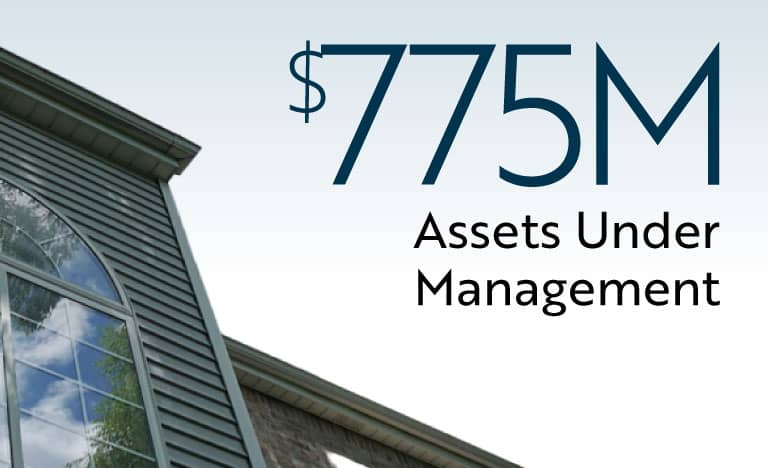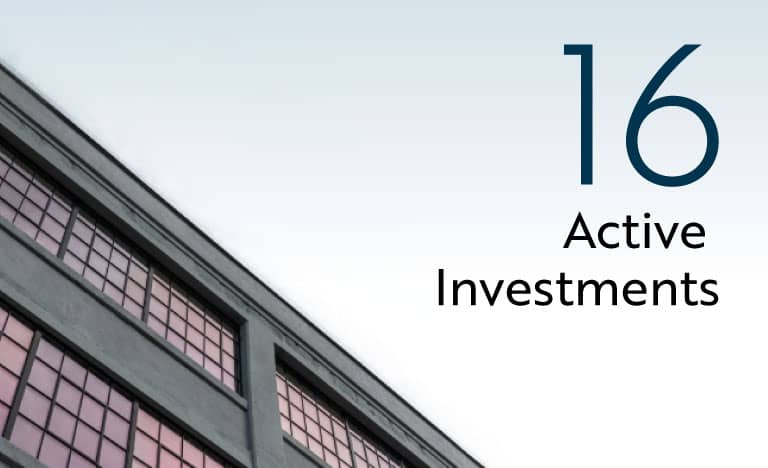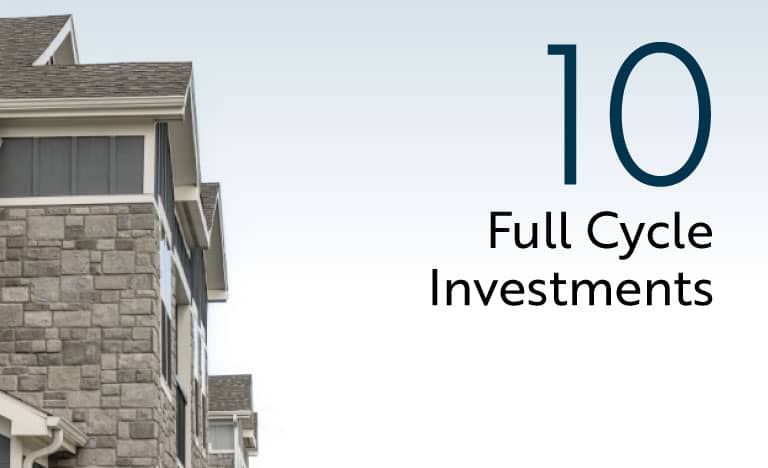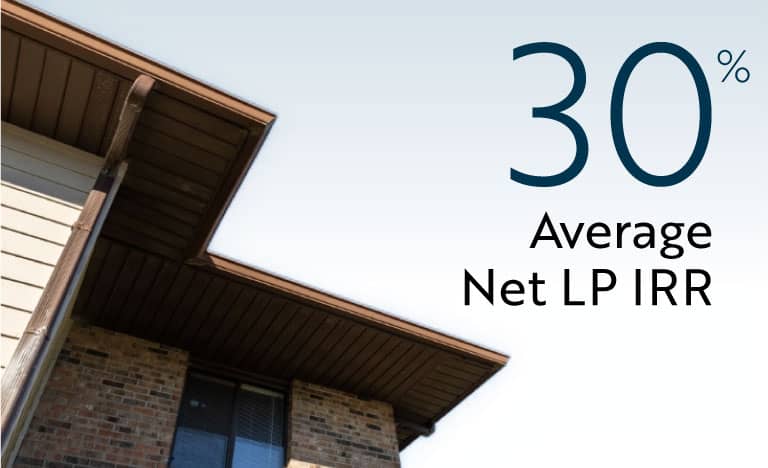 Proactive communication and support

Institutional-class reporting 

High sponsor co-investment

Local Midwest market knowledge

Focus on wealth preservation

Vertically integrated with in-house property
management, asset management, and construction.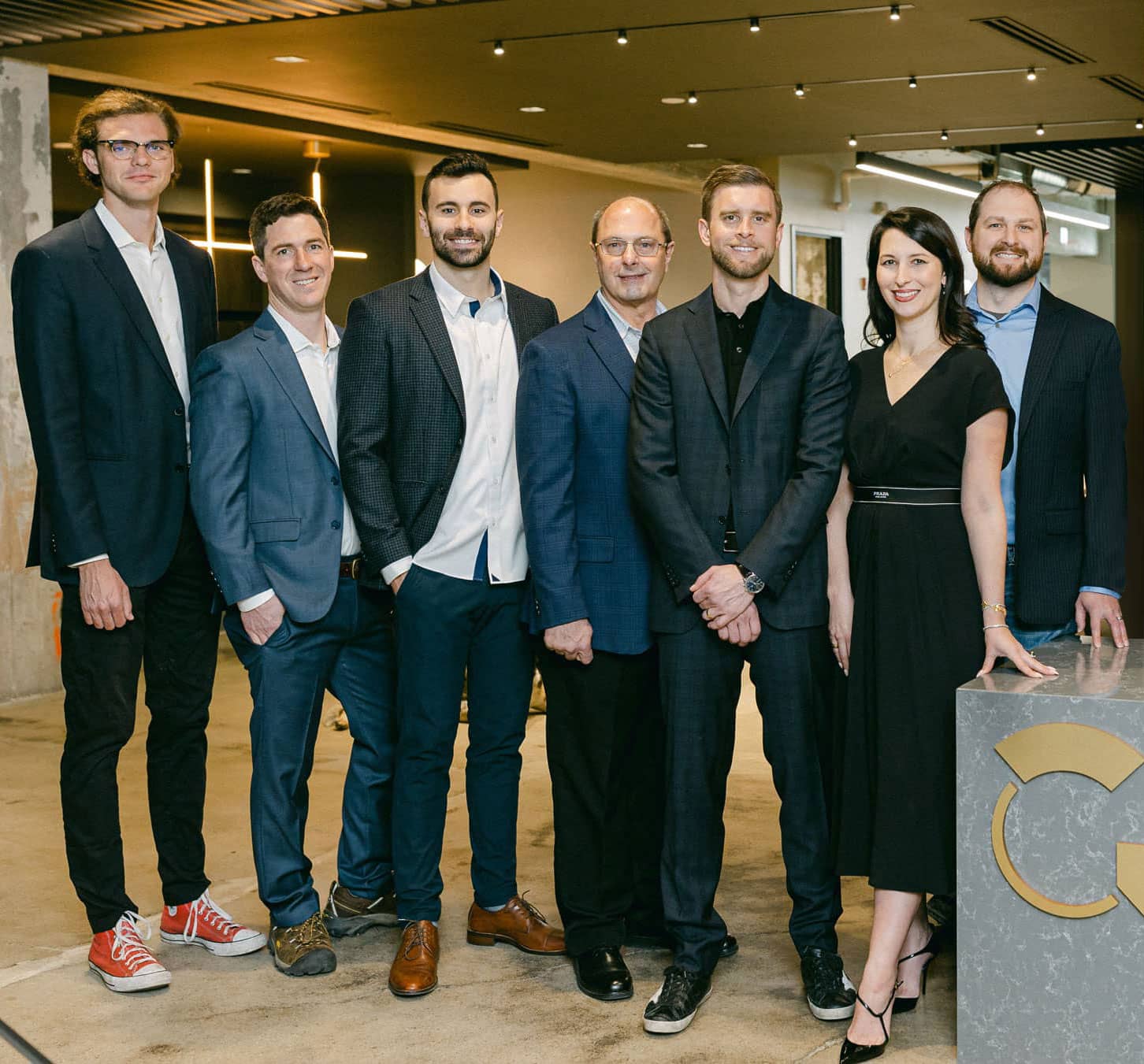 President, CEO, and Co-Founder
In his role as President of Gray Capital, Spencer focuses on investment strategy and driving forward the vision of Gray Capital, a Multifamily Real Estate Investment Collective. Since founding Gray Capital with his wife Alex, Spencer has been involved in over $1.5 billion in transactions, and currently controls over $500M of multifamily real estate. Spencer is also CEO of Gray Properties, LLC, a commercial real estate-focused family office.
Spencer has 16 years of experience in a variety of real estate investing strategies since buying his first investment property just prior to the Great Financial Crisis. Prior to pursuing real estate full time, Spencer worked as an recording engineer and audiobook producer before founding and eventually selling Sugar Creek Hops LLC, the largest hop brokerage in the Midwest focused on the growing craft beer industry. In his free time, Spencer enjoys either spending time with his daughters, Isla, Rooney, and Padme or in the outdoors fly fishing and bowhunting.
Gray Capital Founder and Principal; President, Gray Construction and Design
Alex Gray is a seasoned real estate executive and entrepreneur with nearly a decade of experience building businesses, managing projects, and delivering results. In addition to founding Gray Capital, Alex has extensive marketing and branding experience, launching and growing Sugar Creek Hops, one of the nation's largest hop brokerage firms. Alex expanded the reach of the company from the Indiana area to clients across the world. Along with Sugar Creek Hops, Alex is the co-founder of Gray Properties, a family office focused on real estate investment and asset management.
With a creative background and proven management experience, Alex approaches her leadership position at Gray Capital with an eye for new ways to share her passion for real estate and the unique benefits that Gray Capital brings to its investors and partners. She plays a key role in setting the course and tenure at Gray Capital, tailoring a holistic approach to the investor experience as well as attending to the many important details that support the mission of the company. Alex graduated from Parson's The New School for Design with a BBA in Design Management. She is also a professional artist and mother to three girls.
As the Chief Investment Officer, Jay Reeder is responsible for growing the Gray Capital portfolio as well as ensuring the business plans are maintained at currently owned properties. Jay got his start in multifamily housing doing market research for a student housing developer. From there, Jay then made the transition into the world of asset management. He has been responsible for acquisitions, dispositions, refinances, and portfolio management across an array of asset classes including Market Rate, Section 8, and Tax Credit.
Jay received his bachelor's degree in Architecture from Ball State University and his MBA from Davenport University. Outside of the professional setting, Jay enjoys spending time with his family, experiencing various sporting events, and woodworking. Jay and his wife live in Indianapolis with their son and daughter.
Corporate Financial Controller
David Brown has developed a progressive career as a Financial Controller and Accounting Operations Manager in a variety of industries, primarily in small to medium-sized entrepreneurial companies. With experience in auto finance, real estate development, construction, and real estate property management, Mr. Brown has a keen understanding of accounting operations and is prepared to provide his valuable expertise in helping to establish proper review and oversight procedures.
David earned a bachelor's degree in business management from Ball State University and added Post Baccalaureate courses in Accounting. Mr. Brown subsequently passed the CPA exam.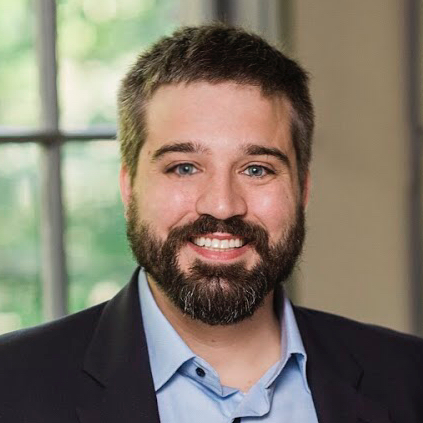 Director of Communications and Marketing
Matt Bastnagel brings years of marketing experience as well as a background in academic writing and research to his position at Gray Capital. As the Director of Communications and Marketing, Matt produces videos, manages the weekly Gray Report newsletter, makes social media and blog posts, and ensures that interested investors have the latest and most effective knowledge from the commercial and multifamily real estate industry.
Matt was born and raised in Indianapolis, earned a BA and PhD at Purdue University, and earned an MA from the University of Chicago. He lives in Indianapolis with his wife, his twin sons, and his dog.
Andrew Bosway is an Indiana native and worked across a variety of consumer product companies, managing people, processes, and products. Andrew's experience in scaling and growing teams at private equity-backed start ups has helped him fill a crucial role as Chief Operating Officer at Gray Capital. With clear vision and sharp insights, Andrew's strategic focus has helped the team to establish efficient processes that are driven by specific organizational targets and metrics.
Andrew lives in Indianapolis, IN with his wife, son, and two dogs and enjoys fly fishing and playing music in his spare time.
Director of Projects and Construction
Matt has a unique and thorough background in construction.  His hands-on experience and extensive knowledge of residential, commercial, and agricultural construction provide Gray Capital with a broad spectrum of abilities with which to evaluate and add value to properties.  With over 6 years of project management experience, Matt's background in construction and renovation projects is a valuable asset that allows Gray Capital to execute building and property improvements effectively.
Matt Baxter earned a B.S. at Indiana University and lives with his wife and daughter in Indianapolis, IN.
Head of Investor Relations
While Blake's background began in professional sports, he has always been engaged in real estate through his family's real estate business. Blake is a 2x U.S. Olympian, 3x Olympic gold medalist, and current world record holder in swimming. After completing his collegiate athletics career from Indiana University, he went on to represent the United States on the world stage in multiple swimming events such as the world championships and the international swim league.
Blake has recently transitioned out of athletics and directed his focus to the world of real estate and investing, contributing his energy, intellect, and drive to analyzing new multifamily opportunities, working through capital projects, and guiding investors toward assets that will allow them to achieve their specific investment goals.
ACQUISITIONS AND ASSET ANALYST
As an Acquisitions and Asset Management Analyst at Gray Capital, Addison Lubert is a crucial set of eyes on potential investment projects, analyzing relevant factors and metrics to ensure Gray Capital's investment standards are met and exceeded. In addition, Addison maintains a financial overview of Gray Capital's existing portfolio to monitor its performance and update investors.
Having a strong individual interest in real estate investing, Addison joined Gray Capital as in an intern in 2021 before coming aboard full time. Prior to joining Gray Capital, Addison got his start in the multifamily real estate world as a Marketing Asset Manager for BJB Properties in Chicago. Addison was born and raised in the Chicagoland area and earned a BSBA in Finance at The Ohio State University in 2022. Outside of real estate, Addison is an ardent fishing enthusiast, avid reader of US and Political History, and a passionate sports fan.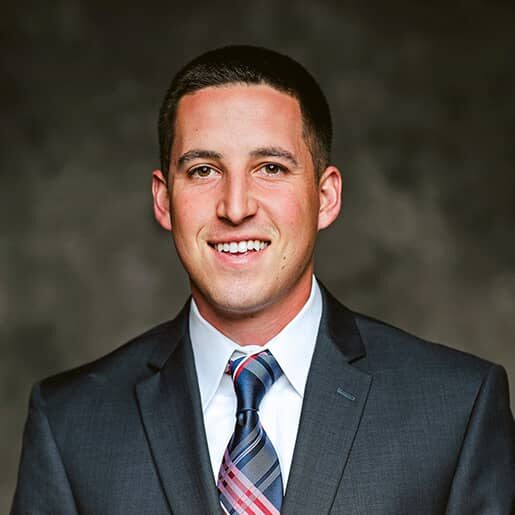 After starting as an intern at Gray Capital, Griffin was promoted to his current role as Investment Associate, sharing essential information and guidance with potential investors, compiling extensive reports for participants in Gray Capital investments, and providing excellent service and support to our partners.
Before his work at Gray Capital, Griffin Haddad worked as an Assistant Athletic Trainer for the Green Bay Packers. He holds a Master's Degree from the University of Michigan, where he worked as the Graduate Assistant Athletic Trainer for the Wolverine Football Program. His undergraduate studies earned him a Bachelor's Degree from Texas Christian University in Fort Worth, TX. Griffin lives in Indianapolis and his out-of-office interests are primarily centered around family, travel, and golf.
Gray Capital invests alongside our partners, joining sophisticated family offices, institutions, and individual investors looking to take advantage of the unique benefits of multifamily real estate.