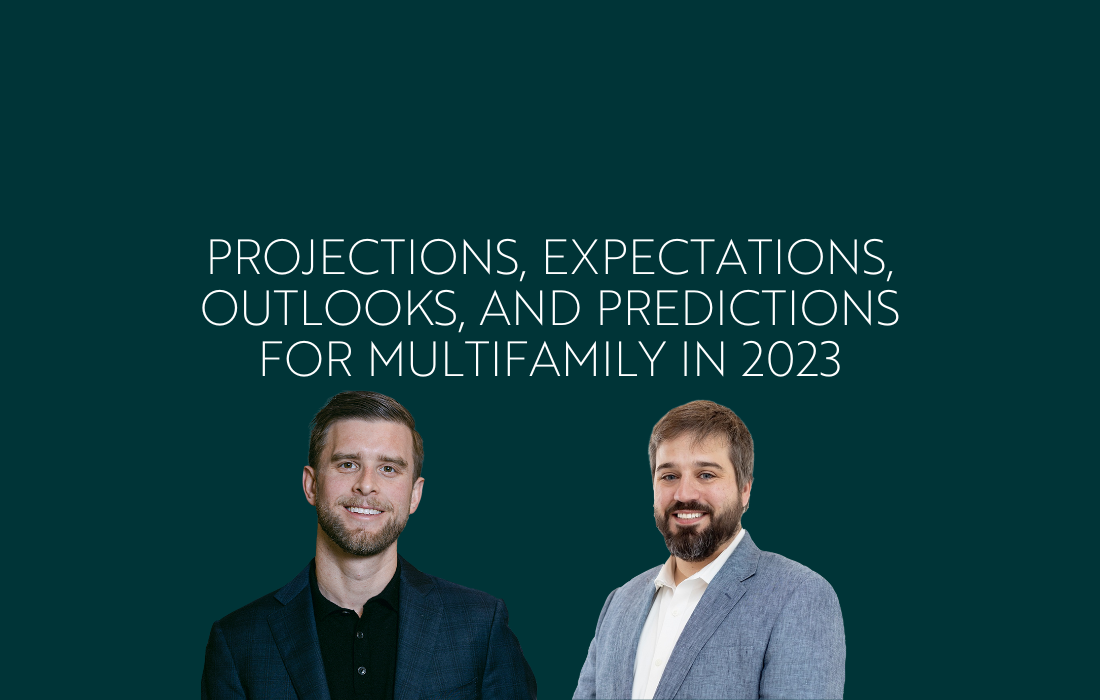 2023 Multifamily Market Predictions, Outlooks, Projections, Expectations
As is expected at the close of one year and the start of the next, we have seen a number of reports on the state of the multifamily market through 2023. Call them projections, predictions, outlooks, or expectations—we are keeping track of them just as we always track the current state of multifamily, and we will be looking back at these expectations to assess the accuracy of these predictions.
RealPage: Three Types of Markets That Could Outperform in 2023

Carl Whitaker's report here calls out college towns, job centers, and stable, affordable cities as areas with apartment markets expected to perform well this year. As always with RealPage's work, there are some insights and details here that go beyond easy expectations or simply extending the trends of 2022.
College Towns
I haven't followed student housing as closely as market-rate multifamily housing, but other than the fact that student housing charges per bed but deals with some additional risks renting to messy students, I'm not as plugged-in as I'd like to be. Whitaker makes a compelling case of the strength of college towns in 2023, noting that, as a group, college towns showed positive growth in Q4 2022 at a time when national rents were down 1% on average.

I think that a lot of college towns with large and robust universities are doing well, but I am not sure that a given market will succeed simply because it is a college town. Some of the headlines about higher education make me think that there might be reduced demand for colleges in coming years, but that could be years down the line.

Markets with Outsized Job Growth
Dallas/Ft. Worth, Miami, San Francisco, Las Vegas, and New York had way different rent growth trajectories during the pandemic, but they are all huge job centers.

Carl Whitaker rightly points out that even in the case of places like Las Vegas and Riverside, which have seen falling rents, the sizable job growth will keep these markets stable. Even in San Francisco, which has a housing market that is qualitatively different than others in the nation, it is hard to imagine the apartment market completely tanking, but it does have high housing costs, which leads us to the next category.

Affordable, Low Beta Markets
This is the Midwest story that we have come to welcome and expect. Maybe not 100% Midwest by definition, but there certainly is a regional correlation.

Low beta, as Carl Whitaker explains here, implies that there's less opportunity for growth but less risk of decline. That may be true of some markets in this category more than others, and I think there is still a band of growth in these markets.

Cincinnati, St. Louis, Indianapolis, Kansas City, Cleveland are all in the top 10 markets for quarterly rent growth, but they're not all the same. This is just going off of the map from Apartment List's rent reports, but Indianapolis has had more rent growth than the other markets listed here by a significant margin.
Berkadia: Berkadia 2023 Forecast – National Apartment Research Report
This is a long report (150+ pages) with individual projections for a bunch of different markets, but for our purposes, the national trends section of this report is similar to the Moody's report in that it gives a nice tidy summary of what's going on, only instead of looking at Q4 2022, Berkadia is making some predictions for 2023.

Topline Figures
By the end of 2023, there will be 3.3% YoY rent growth.
Occupancy will be at 95%, down 70 bps.
Rent Share of Wallet is at 23.7%, up 10 bps.
I don't like the term Share of Wallet here and think that a rent-to-income ratio would be much clearer. Share of wallet is a comparative figure and more of a moving target than income, but I digress.

Apartment Supply
In 2022 absorption was at 15,185 compared to 360,401 deliveries. Berkadia's prediction for 2023 is 403,189 in absorption and 565,166 deliveries. Still more deliveries than absorption, but it's not such a huge mismatch as last year. Berkadia is specifically projecting this greater number of deliveries as the result of many of the pandemic-delayed projects finally being completed in 2023.

Cap Rates
Berkadia didn't really go out on a limb here. Cap rates were 5% in 2021 and 2022, and in 2023, Berkadia expects them to be… 5.1%. On one hand, this does make sense a little bit. The steady conditions of the apartment market will likely bring investors into the market, but on the other hand, if there is a critical mass of apartment owners that are compelled to sell because they're facing steep interest rate increases, we could see a moment, maybe not a whole year, in 2023 where cap rates expand more than 10 bps.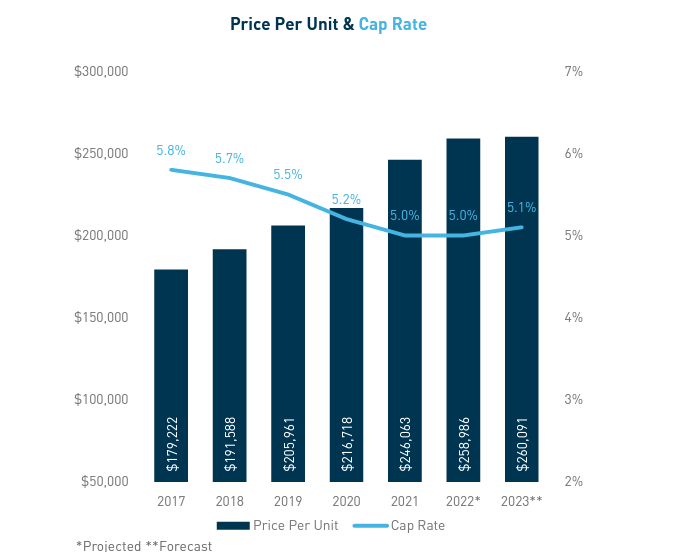 Marcus & Millichap: Housing Outlook
Affordability constraints remain the key storyline in 2023.
We've talked about the ceiling of affordability for the last half of 2022, and there's little question that this will be the case for 2023.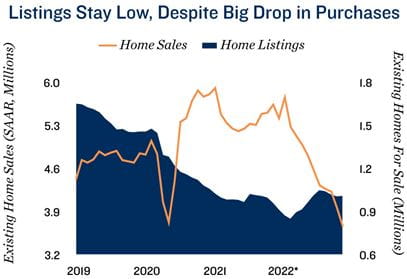 This kindof bracing, uncertain, and defensive attitude that many companies are taking, regardless of whether there's going to be a big recession or not, is itself having an effect on the economy. The research brief describes a kind of bunker mentality for businesses and homeowners, and I think this mentality could just as easily be the result of higher interest rates preventing more expansion than the result of vague fears of the future. I don't want to say that vague fears aren't out there, but it's much easier for me to process tangible factors.

The upshot to all of this is that we may not see housing supply, at least in the single family space, meaningfully increase in 2023. Less sellers, less buyers, and less builders are doing business right now, and that's not expected to change later in the year according to Marcus & Millichap.