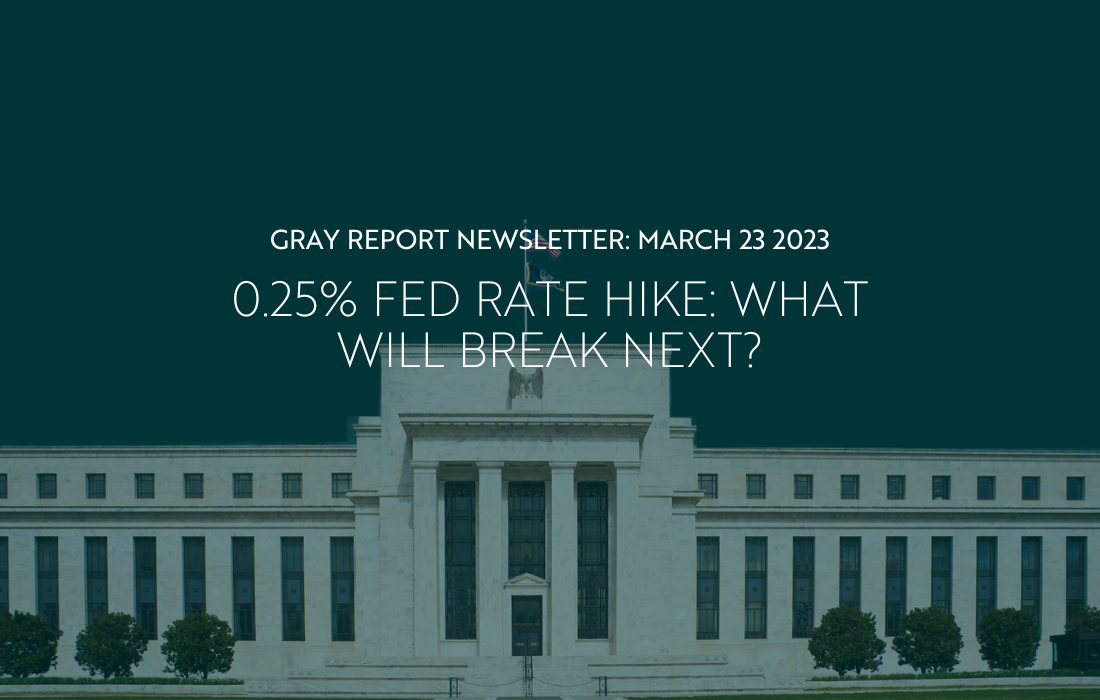 Gray Report Newsletter: March 23, 2023
0.25% Fed Rate Hike: What Will Break Next?
The Federal Reserve's just-announced rate hike of 25 BPS puts more strain on an economy under increasing pressure, and commercial real estate markets are among the many areas of the economy that are vulnerable to these rising rates. At the same time, the the growing chasm between expensive mortgage payments and more-affordable rental prices will continue to bolster multifamily demand and drive would-be homebuyers into the rental market.
Multifamily, the Nation, and the Economy
Federal Reserve FOMC Statement: 0.25% Increase in Federal Funds Rate
Via Federal Reserve Bank of the United States: Key passage: "The U.S. banking system is sound and resilient. Recent developments are likely to result in tighter credit conditions for households and businesses and to weigh on economic activity, hiring, and inflation. The extent of these effects is uncertain. The Committee remains highly attentive to inflation risks."
Multifamily and the Housing Market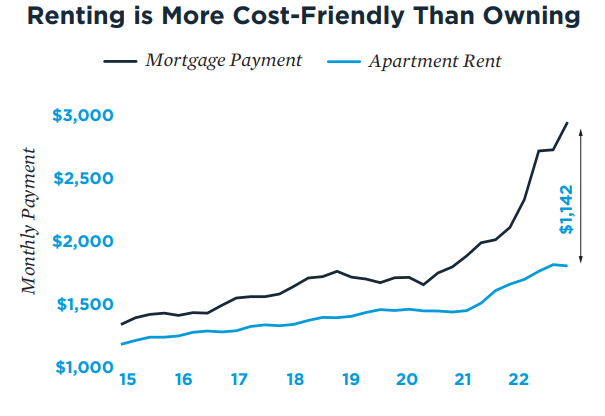 Via Institutional Property Advisors: "Pandemic circumstances and inflation stunted household creation[, and] the release of this pent-up household formation may stretch beyond 2023."
Multifamily Markets and Reports
Via Realtor.com: "According to the most recent Fannie Mae's National Housing Survey, nearly 89% of respondents believed home rental prices will not improve in the next 12 months, a more gloomy outlook than renters had by the end of 2022."
Commercial Real Estate and the Macro Economy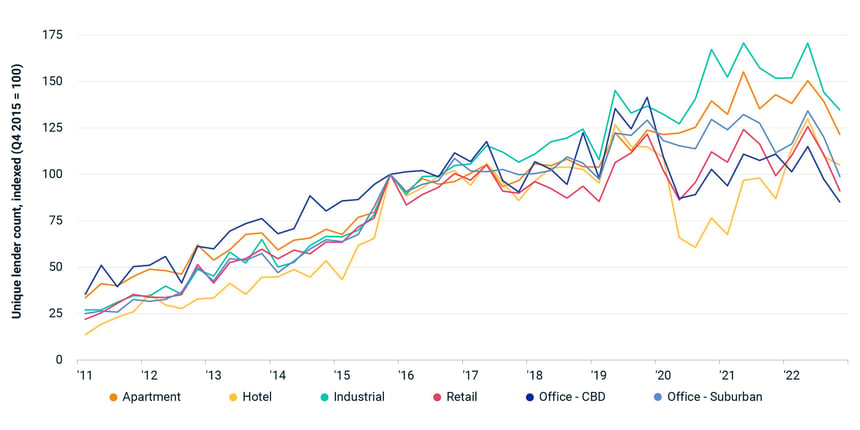 Fewer Lenders Active in US Commercial Mortgages
Via MSCI: "Across all property sectors, there were 7% fewer unique lenders active in the market in the fourth quarter of 2022 than in the final quarter of 2021. Some sectors showed a sharper decline: The size of the lender pool for apartment and industrial fell at double-digit rates. The hotel sector, by contrast, had a 21% increase in the number of active lenders, though this sector had been hit harder previously by the pandemic, causing many lenders to pull out."
Other Real Estate News and Reports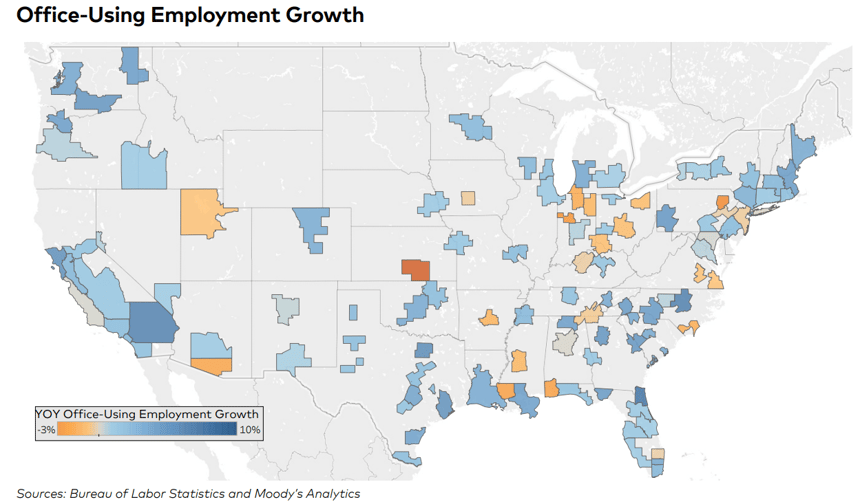 National Office Report, March 2023
Via Yardi Matrix: "Office-using sectors of the labor market grew 2.4% year-over-year in February, adding only 19,000 jobs in the month . . . One culprit behind this slowdown is the tech sector, which has been slashing payrolls in recent quarters."