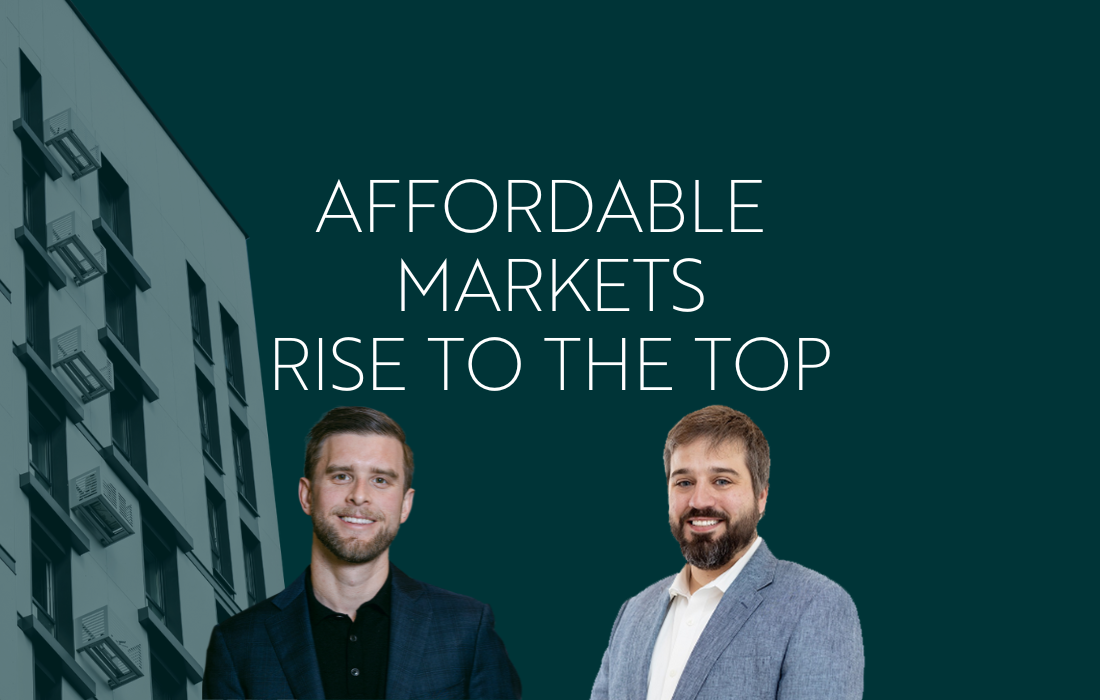 Gray Report Newsletter: July 20, 2023
Affordable Markets Rise to the Top
While there has been more optimism about the economy generally, apartment rent growth continues its moderation on a national level, with affordable markets in the Midwest outperforming more expensive markets in the West and South. Recent rent growth reporting bears this out, and coverage of the home buying market further highlights the strength of cost-friendly regions.
Multifamily, the Nation, and the Economy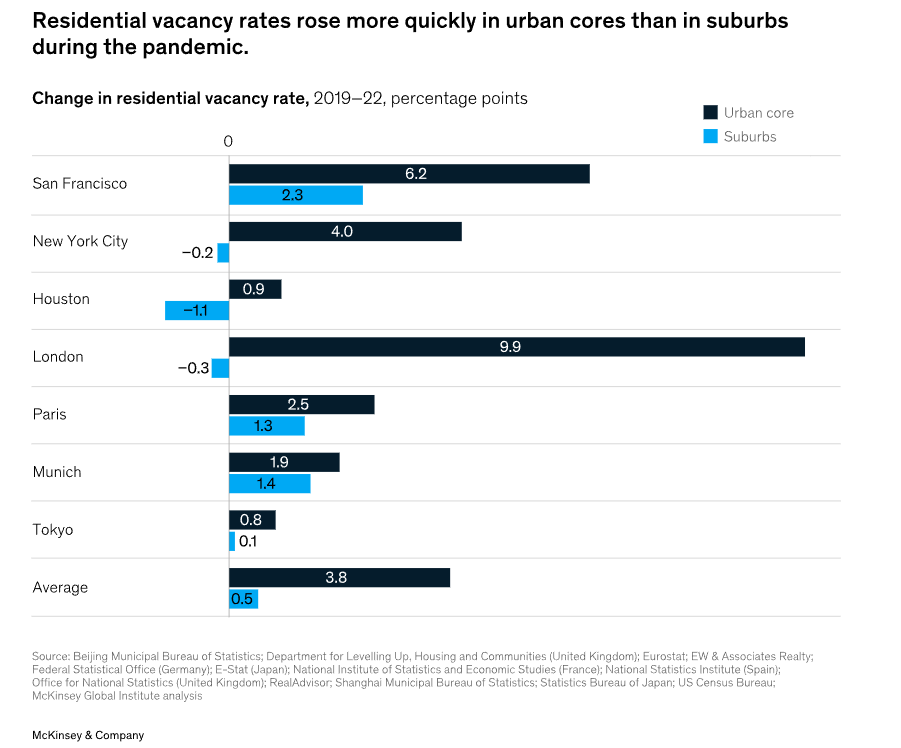 Empty spaces and hybrid places: The pandemic's lasting impact on real estate
Via McKinsey: With projections of a 19-38% drop in office demand by 2030, this report argues for a more diverse local mix of property types to avoid the harsh outcomes of office-heavy downtowns.
Multifamily Markets and Reports

Multifamily Economic and Market Commentary, July 2023
Via Fannie Mae: "Further out into the forecast, our more tempered outlook for the sector is based on the expectation of a recession occurring in the fourth quarter of 2023 or the first quarter of 2024 . . . Nevertheless, we believe that demand for multifamily rental housing will remain stable over the short term due to home affordability constraints. This may be influencing renters that could pursue homeownership to stay in their units for another year or two."
Multifamily and the Housing Market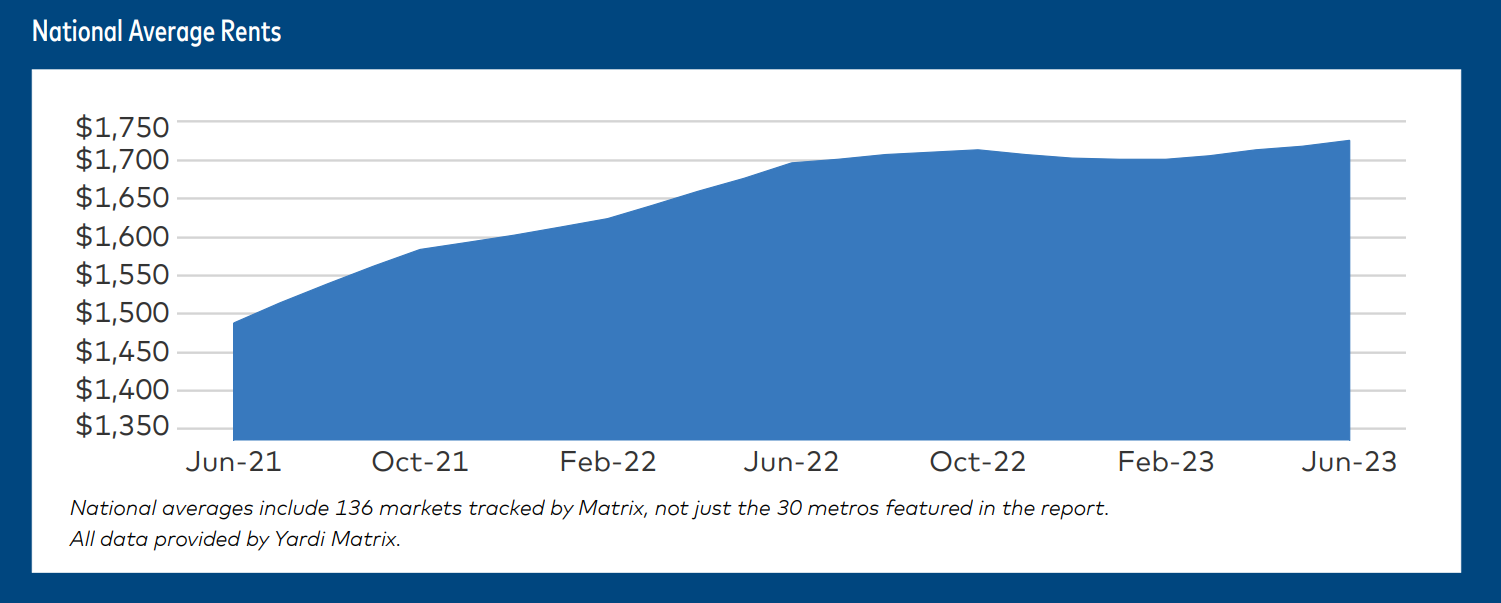 National Multifamily Report, June 2023
Via Yardi Matrix: Key passage from the report: "The multifamily market can best be described as resilient. Though down from the 2021 peaks, occupancy rates have settled at a solid 95.0%. Likewise, rents are growing within a normal seasonal pattern, albeit well below the post-pandemic boom and even below pre-pandemic trends."
Commercial Real Estate and the Macro Economy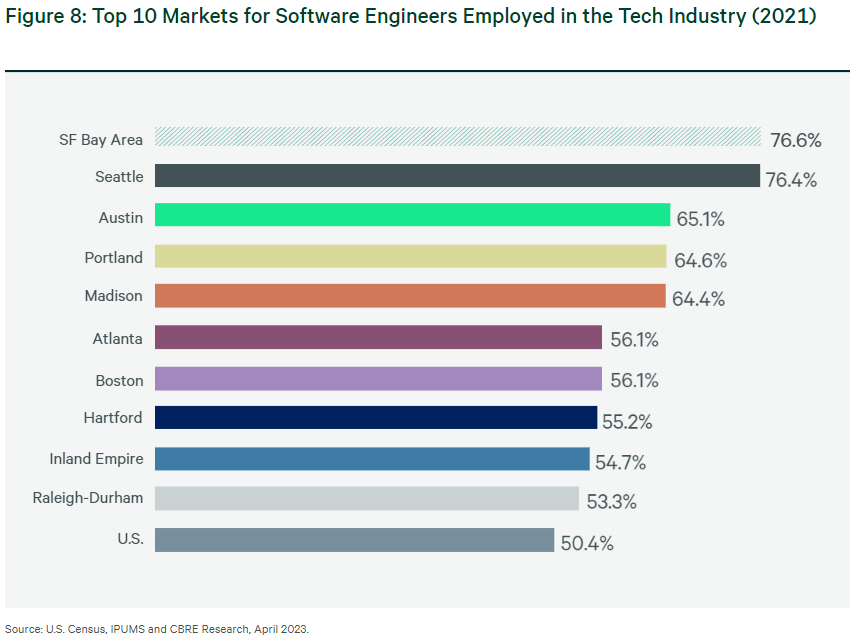 Which are the top-ranked tech talent markets?
Via CBRE: "Remote working trends have allowed tech talent employers to diversify their workforce both geographically and demographically. Job postings for remote tech talent grew to 20% of the 593,000 total tech job postings in May 2023, on par with the share of remote postings in mid-2022."
Other Real Estate News and Reports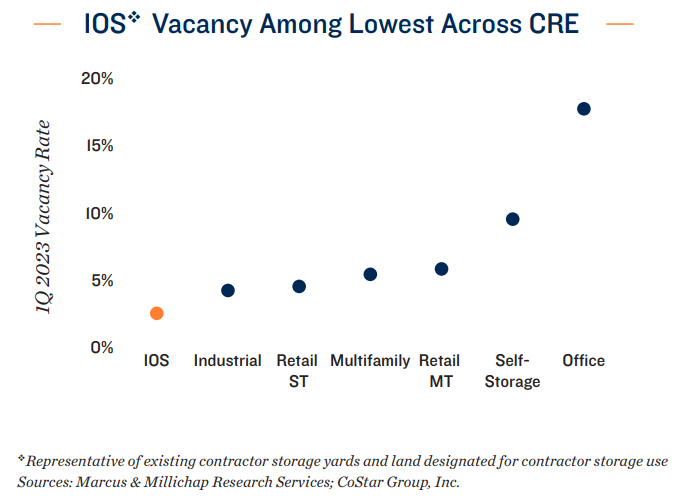 Industrial Outdoor Storage Special Report, July 2023
Via Marcus & Millichap: "Amid the prominence of direct-to-consumer channels, infill locations proximate to population centers are frequently sought as well. It is due to these features, however, that new IOS supply is scarce, leading to lopsided demand-to-supply dynamics persisting within the sector."