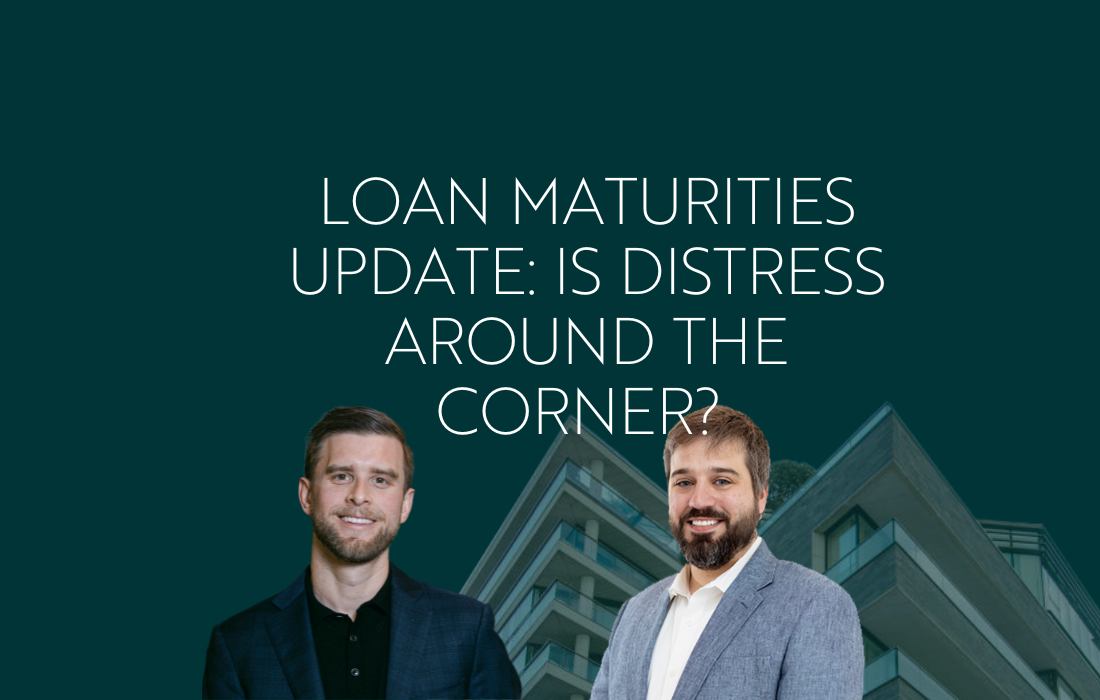 Gray Report Newsletter: September 28, 2023
Loan Maturities Update: Is Distress Around the Corner?
Reports of persistently-high expenses for commercial real estate operators, extended periods of higher interest rates, and lower rent growth have compounded the potential for distress linked to the wave of multifamily loan maturities due in Q4 of this year. Solid, long-term fundamentals and robust housing demand continue to make multifamily an attractive investment, but for floating-rate borrowers whose loans are coming due, these short-term challenges could motivate sales at prices low enough to break the multifamily sales market out of its current stagnation.
Multifamily, the Nation, and the Economy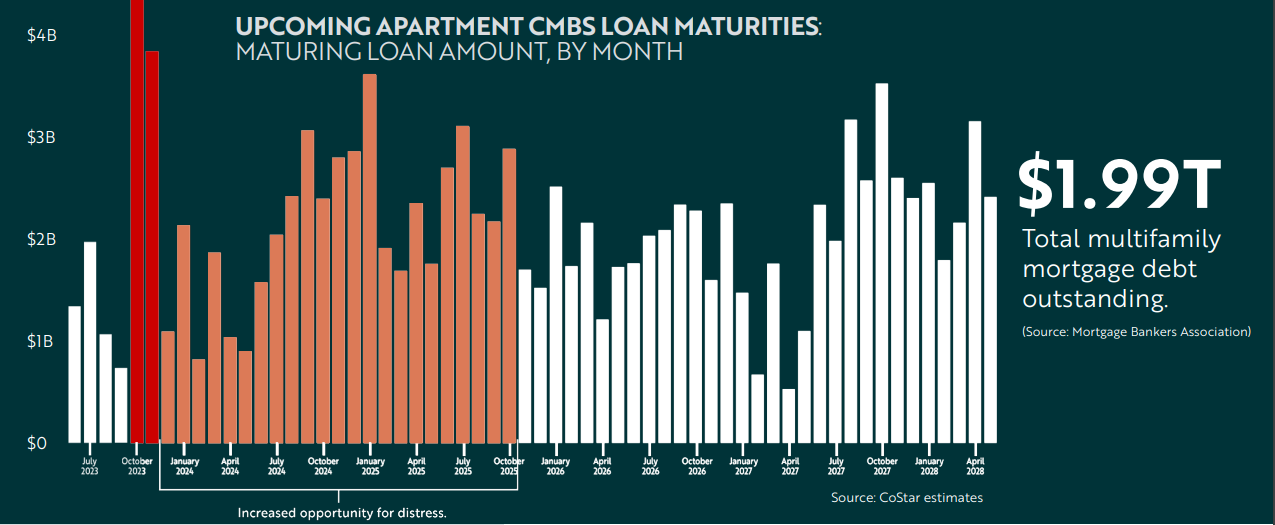 Update: Wave of Multifamily Loan Maturities Imminent
Via Gray Capital: Upcoming loan maturities have the potential to create significant investment opportunities in the multifamily property market. Read our newest report and learn how these maturities intersect with higher expenses and other factors that could motivate multifamily borrowers and sellers to close the buyer/seller gap and generate greater sales activity.
Multifamily Markets and Reports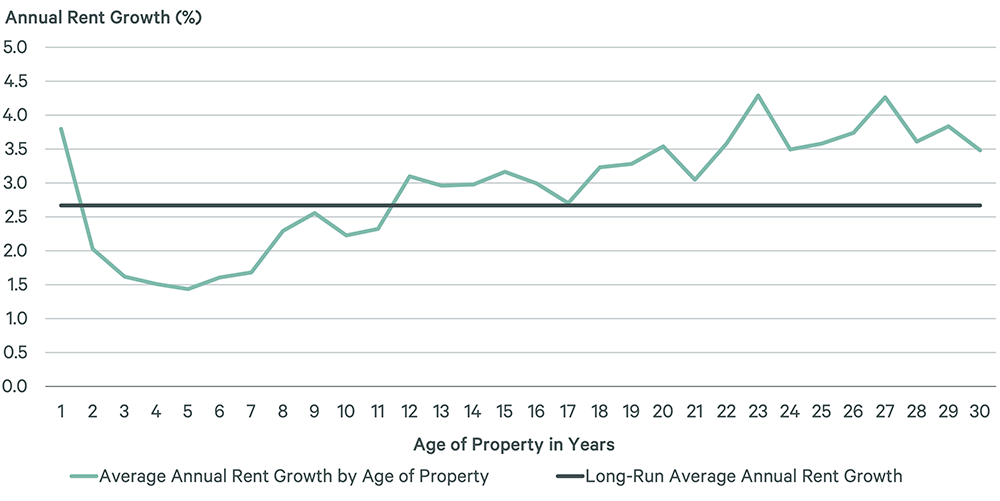 Older Multifamily Properties Achieve Above-Average Rent Growth
Via CBRE: "Investors may want to take a closer look at older multifamily properties based on a CBRE Research finding that those built before 2010 have averaged 4.6% annual rent growth over the past decade compared with 3.4% for post-2010 assets."
Multifamily and the Housing Market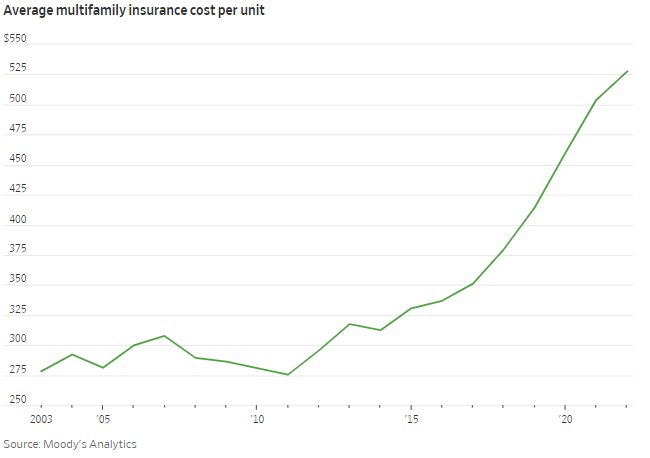 Commercial Real Estate's Next Big Headache: Spiraling Insurance Costs
Via The Wall Street Journal: "While insurance premiums are rising virtually everywhere and for all building types, some cities have been particularly hard hit, especially for multifamily buildings."
Commercial Real Estate and the Macro Economy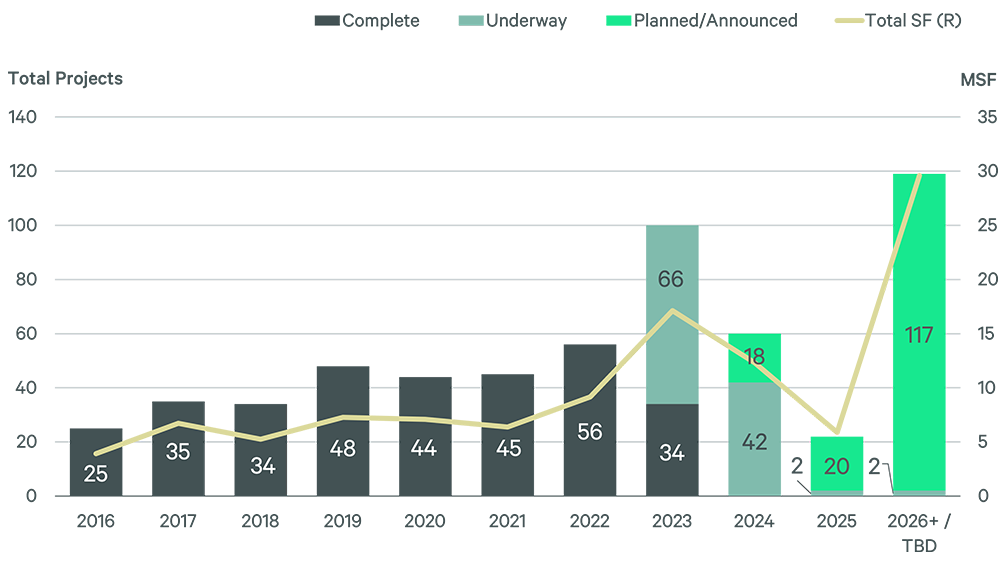 Rise in Office Conversions May Help to Reinvigorate Cities
Via CBRE: "Approximately 100 office-conversion projects—nearly half of them to multifamily—are expected to be completed in major U.S. cities this year, compared with the annual average of 41 between 2016 and 2022."
Other Real Estate News and Reports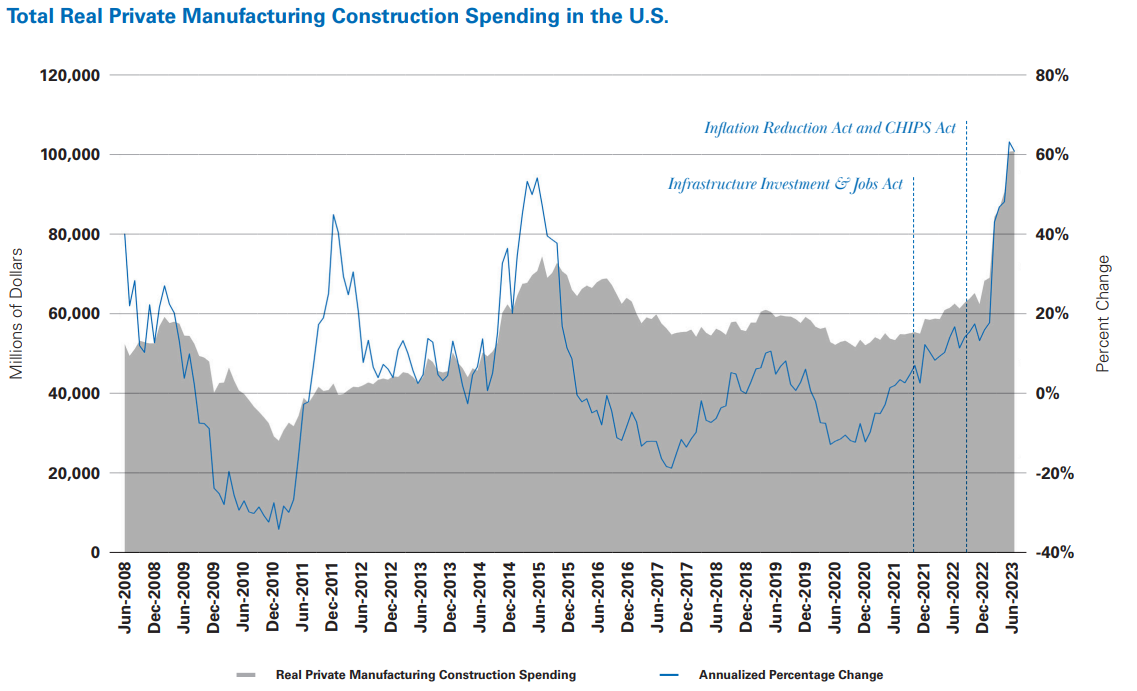 Manufacturing Momentum: Advanced Manufacturing Ascendancy in North America
Via Newmark: "Monumental growth in North American manufacturing is underway, with numerous implications for the industrial and logistics market."