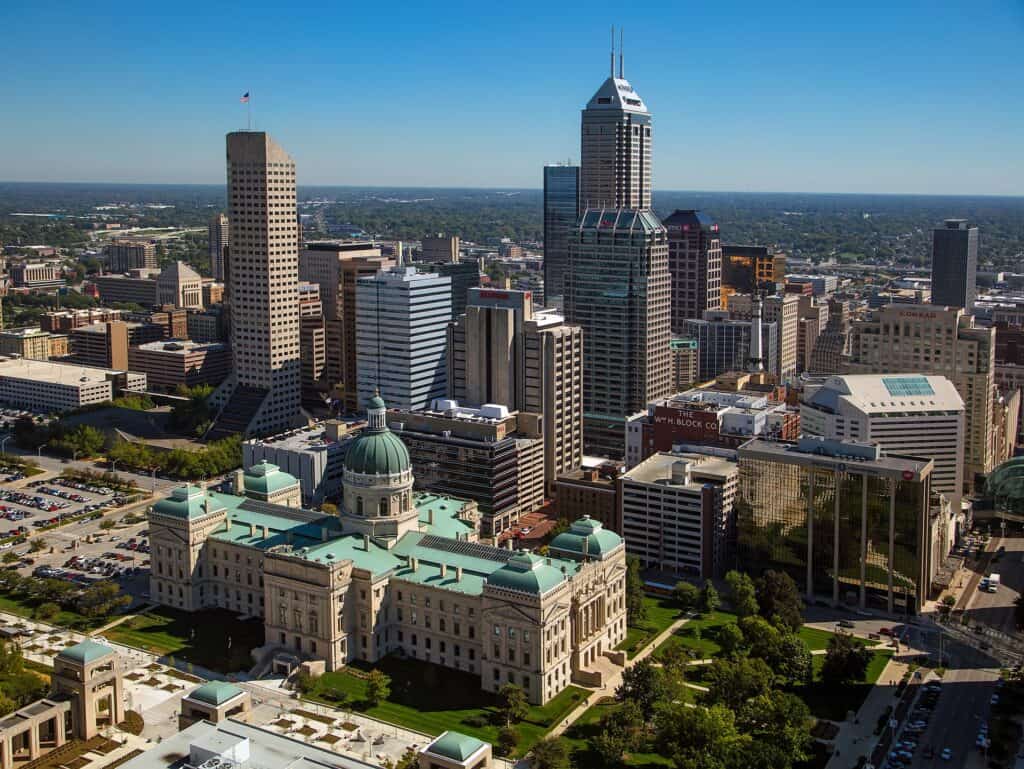 Indianapolis: The Most Underrated Multifamily Market in the United States
What's the best multifamily market for investors? The Southeast and the Sun Belt have received a great deal of attention, with competition high in both larger cities and emerging markets. While the growth and economies of these cities deserve attention, the increased competition from buyers means that prices are more likely to increase. There are deals available in sought-after markets, but there are often better deals with high cash flow in cities outside of the popular growth markets—cities that are themselves growing steadily with healthy economies of their own. In our case at Gray Capital, our local Indianapolis market has strong multifamily fundamentals that are supported by its growing and diversified economy, a favorable political environment, and an enduring stability.
Indianapolis's Stable, Growing Economy
When analyzing a multifamily market, economic growth and stability are essential. Available jobs and low unemployment are great signs of a healthy market, and a multifamily market with a diversified economy is generally more stable, with a population at many different income levels.

Indianapolis's economic resilience has been most recently and readily apparent in relation to the crisis of this last year. As numerous large, seemingly robust gateway markets shed residents and jobs, Indianapolis held strong in 2020 with a consistently lower unemployment rate compared to the national average (BLS.gov). This stability is not a recent phenomenon; Indianapolis has been through major and minor crises, and it has continued to grow its population and economy.
A Diversified Economy
Indianapolis's steady growth is due, in part, to a diversified local economy, with major employers across many different industries. Bio-life sciences jobs from Eli Lilly and Company; a large higher education presence in Indiana University – Purdue University Indianapolis, Indiana University School of Medicine, University of Indianapolis, Marian University, and Butler University; advanced manufacturing and engineering at Allison Transmission and the Rolls-Royce Corporation; numerous hospital campuses like Indiana University Health and Ascension St. Vincent Hospital; chemical and agribusiness from Dow AgroSciences; a large logistics presence with FedEx and Amazon; technology companies like Salesforce; and many more employers from all different sectors contribute to the local economy.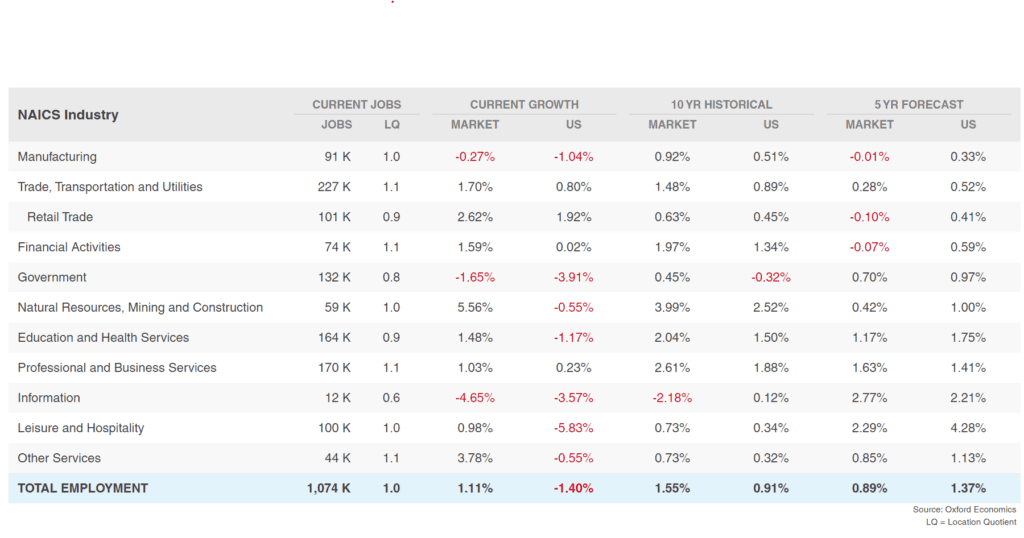 There is no one industry or one single company that dominates the job market of Indianapolis, helping the city maintain robust employment and steady growth. For the multifamily investor, this diversified economy supports employment at many different income levels, which drives demand from a range of renters-by-choice and renters-by-necessity and creates investment opportunities across a full range of property classes and strategies.
Political Environment
A multifamily market may have a vibrant economy, but if the political environment is not favorable, you will need to account for things like higher property taxes, more regulations, and other costly policies. A recent report from Cushman & Wakefield highlights Indiana's balanced budget, its low property taxes, and the very low cost of doing business in the state. This political environment has not only helped to create the resilient economy in Indianapolis; the legal and policy landscape in Indianapolis confers several advantages for multifamily investors compared to other cities in the region.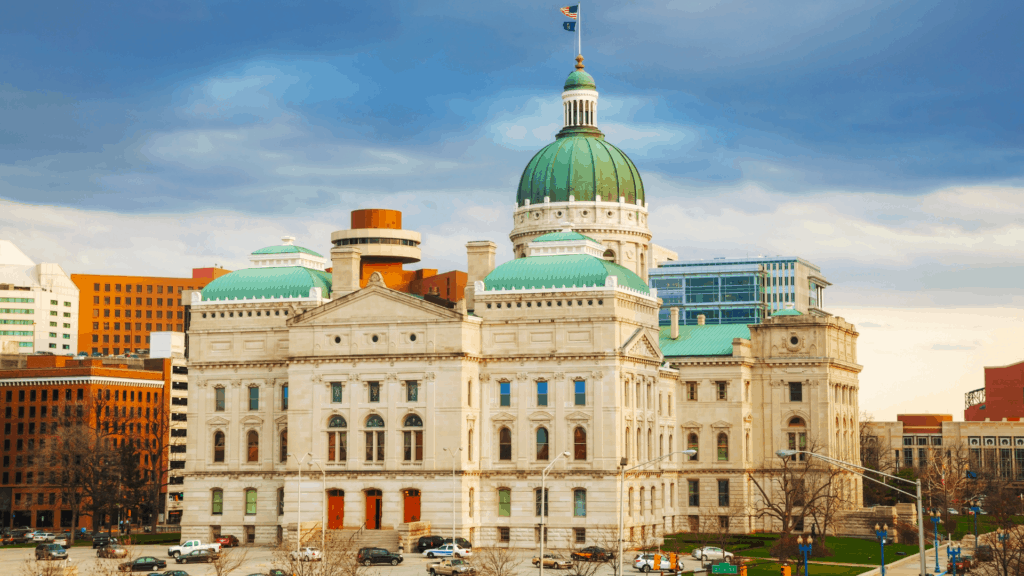 Specifically, Indianapolis has a less restrictive and more landlord-friendly policy environment, and Indiana has the second-lowest property taxes in the country, according to the Tax Foundation, which places the state at an advantage over neighboring states and much of the country as a whole. Indianapolis
Multifamily Fundamentals
Given the strong political and economic environment, the specific multifamily data on Indianapolis becomes even more compelling. Indianapolis has cap rates at roughly 100 basis points over the national average, has consistently low vacancy, and sustains a high sales volume with little liquidity issues.
Looking at the absorption and deliveries over time shows a healthy amount of supply in the market, with vacancy rates on a ten-year downward trend that has accelerated precipitously in the past year, just as national vacancy rates were edging upwards.

Cap rates are one of the first pieces of information that multifamily investors want to know about a market. The elevated cap rates for Indianapolis properties, which are a full percentage point above the national average and well above the rates for other markets with similar fundamentals, suggest that there is greater risk in the market, less liquidity, or an unfavorable political environment that makes investments less attractive, but as we have detailed above, that is simply not the case. These elevated cap rates complement an already-thriving economy, a healthy multifamily market, and a business-friendly political landscape.
Put simply, the Indianapolis market offers the best risk-adjusted return for multifamily investors.
Are you looking for information on the latest trends in multifamily markets, as well as the latest research and reports from the multifamily industry? Click the button below to sign up for our free weekly newsletter and stay on top of the latest, most important developments for investors, and if you're interested in investing with Gray Capital, click the button below to join the exclusive Gray Capital Investment Club.