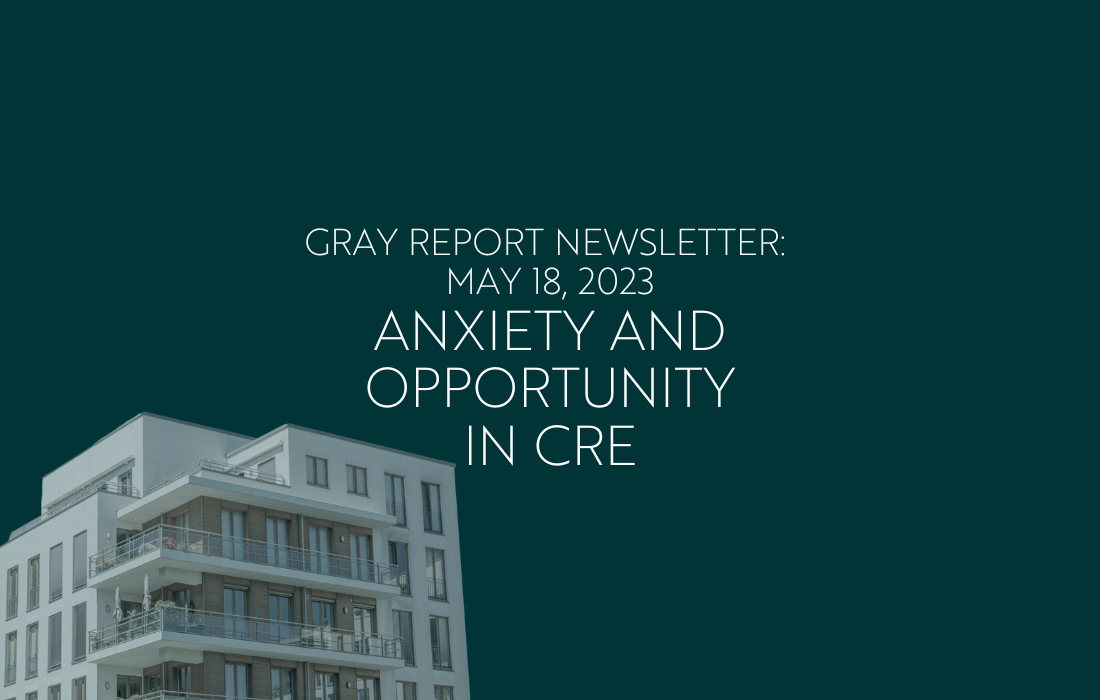 Gray Report Newsletter: May 18, 2023
Anxiety and Opportunity in Commercial Real Estate
The potential for distress looms large over the commercial real estate market, and a recent report notes that the multifamily market "has the most significant amount of debt maturities coming due" and, "pricing is off the most of any asset class." With elevated interest rates as a persistent challenge, these debt maturities could have a major impact on multifamily pricing. At the same time, the fundamentals of the multifamily market are still strong, which continues to drive the interest of investors waiting for a buying opportunity at the intersection of the pricing mismatch and looming debt maturities in the apartment market.
Multifamily, the Nation, and the Economy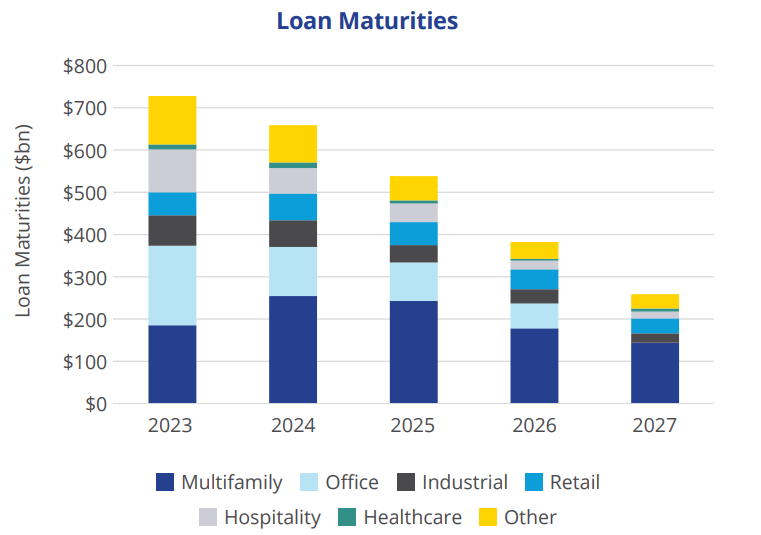 U.S. CRE Capital Markets, Q1 2023
Via Colliers: From the report: "The banking crisis during Q1 will likely weigh on investment sales activity in Q2 as lenders tighten their borrowing standards and bulk up their reserves . . . [but multifamily] pricing is off the most of any asset class per MSCI estimates. Buyers are still circling, but sellers remain relatively few."
Multifamily and the Housing Market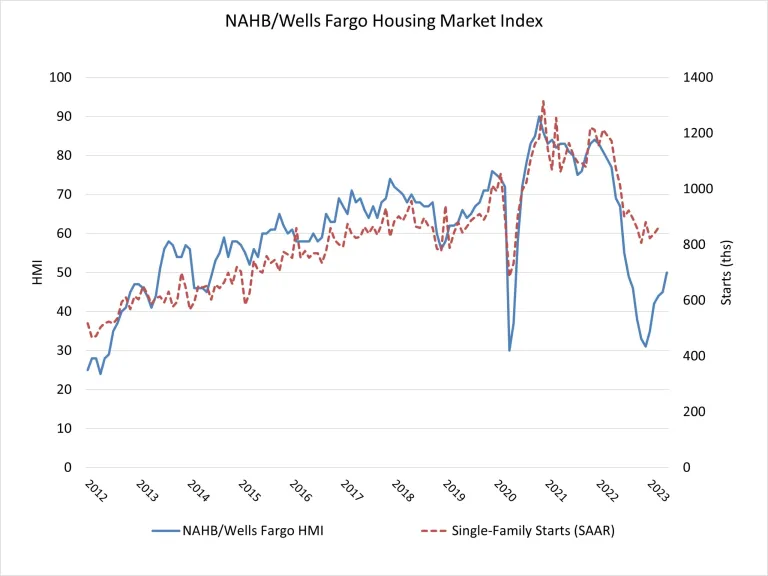 Lack of Existing Inventory Boosts Builder Confidence into Positive Territory
Via NAHB: Limited existing inventory, which has put a renewed emphasis on new construction, resulted in a solid gain for builder confidence in May even as the industry continues to face several challenges, including building material supply chain disruptions and tightening credit conditions for construction loans.
Multifamily Markets and Reports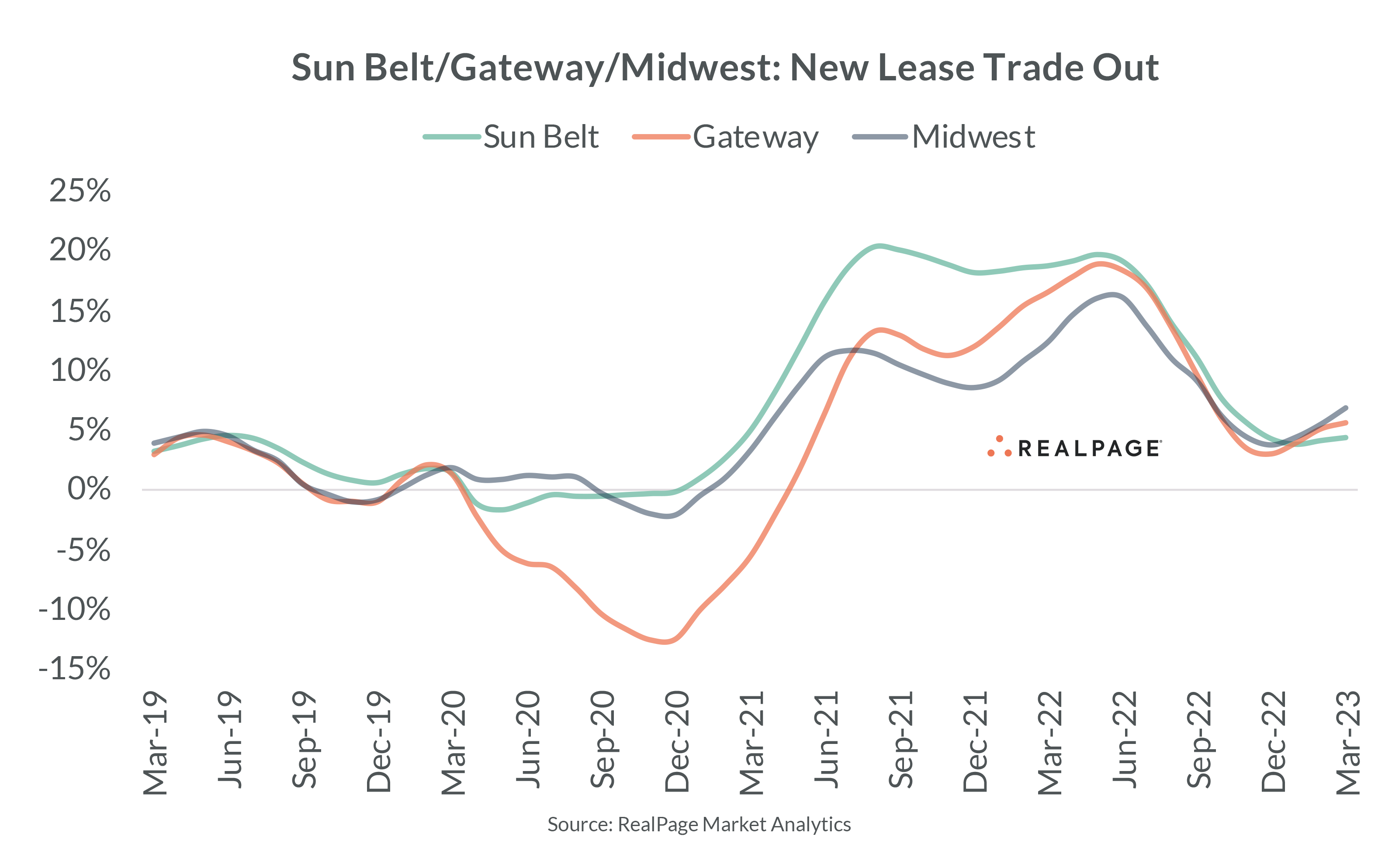 When Apartment Demand Slows, the Nation's Heartland Shines
Via RealPage: When performance softens in the nation overall, the nation's heartland stands out in strength and resilience. In 2020, when the nation's housing market was hit hard by the COVID-19 pandemic, the Midwest outperformed the flailing Gateway markets and stayed relatively in line with the Sun Belt.
Commercial Real Estate and the Macro Economy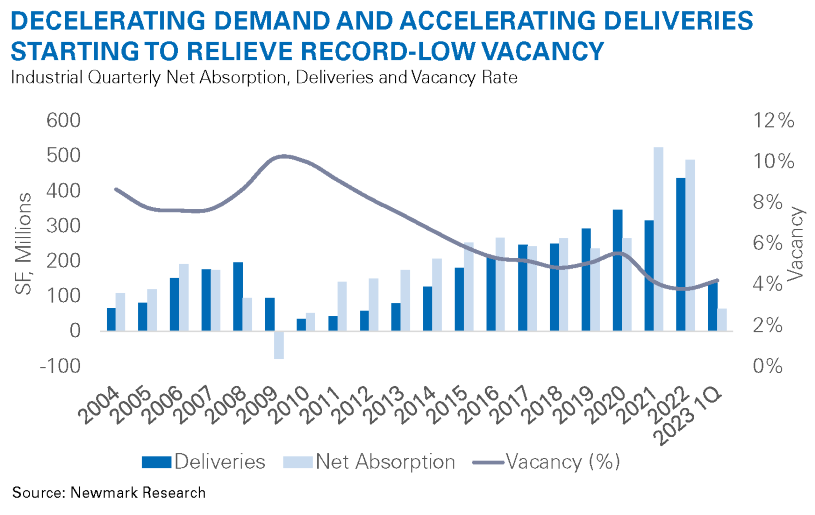 Debt Dilemmas: Record Corporate Maturities May Impact Industrial Demand
Via Newmark: "Many markets will encounter rising vacancy as the pipeline delivers into an environment of normalized demand, with an attendant increase in sublease availability. However, new construction starts continue to ease amid further tightening of overall credit conditions as liquidity concerns remain pronounced following the takeover of First Republic Bank in early May 2023."
Other Real Estate News and Reports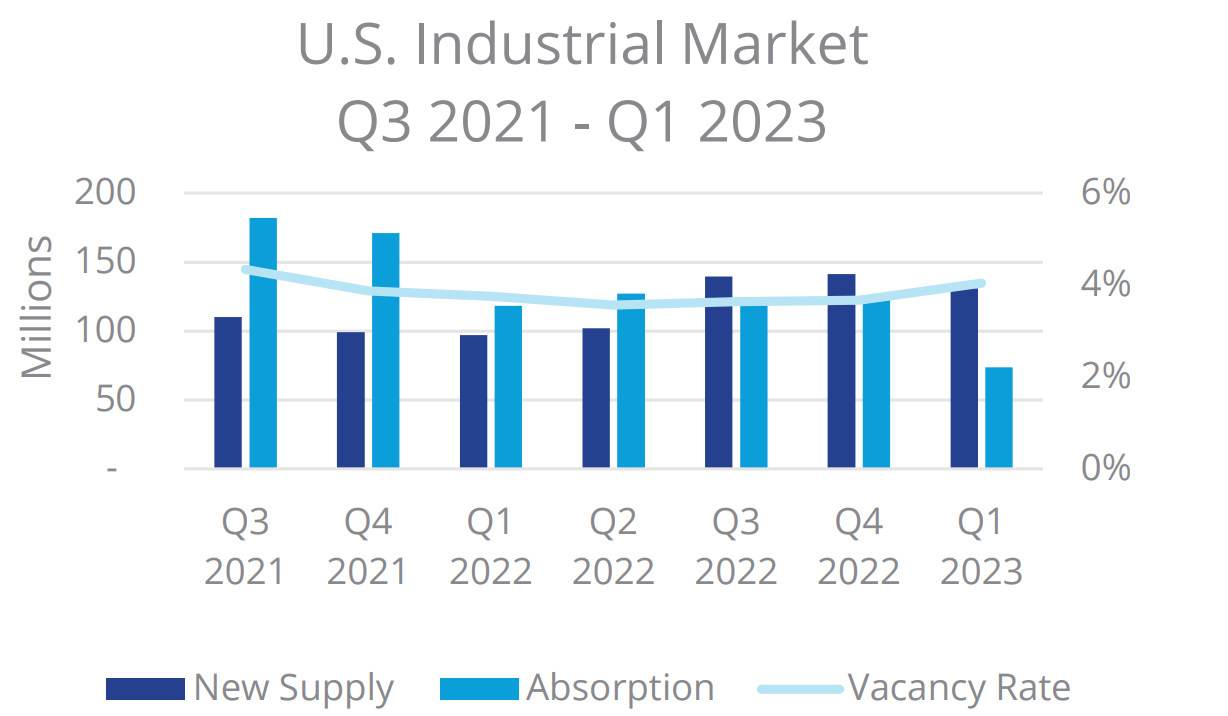 National Industrial Report, Q1 2023
Via Colliers: While the vacancy rate ticked up from a cyclical low in 2022, it remains well below historical average levels. Asking rents also continued to expand, given still-tight market conditions.