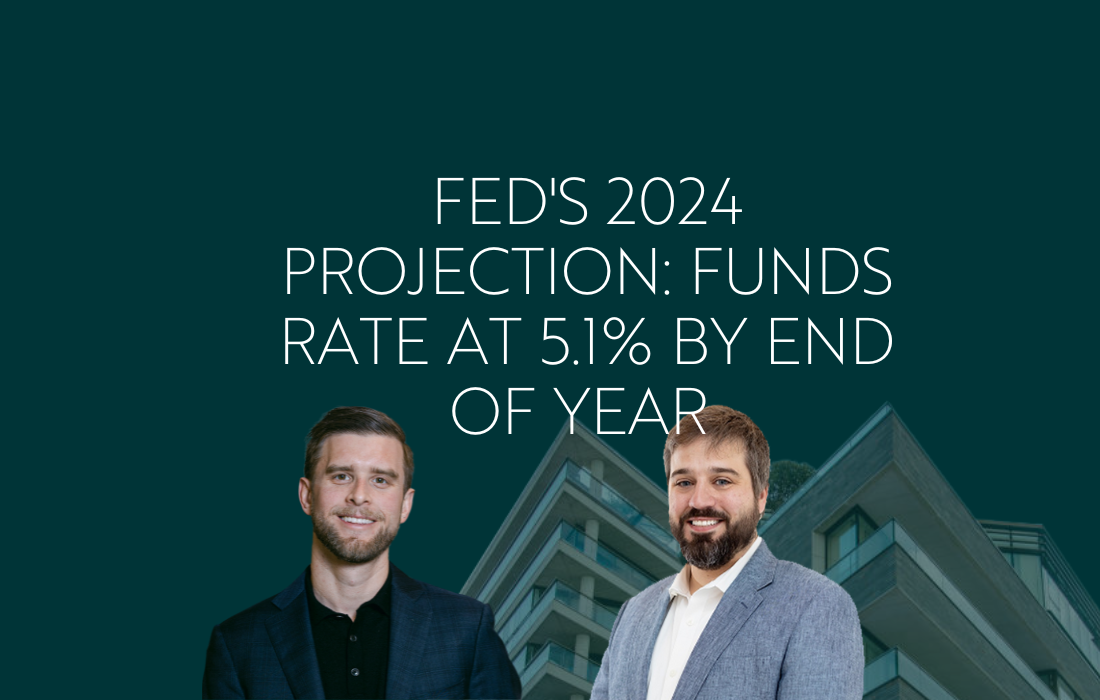 Gray Report Newsletter: September 21, 2023
Fed's 2024 Projection: Funds Rate at 5.1% by End of Year
The Federal Reserve decided this week to maintain the current Federal funds rate without an increase (or decrease), but their updated economic projections suggest that the Fed is more driven to sustain these elevated rates through 2024, increasing their end-of-year 2024 projection from 4.6% in June to 5.1% now. While CRE pricing has been trending down since the start of this elevated interest rate regime, these extended projections of lasting high rates could accelerate further price discovery, especially in the context of the dramatic increase in loan maturities coming due in Q4 2023 and early 2024.
Multifamily, the Nation, and the Economy
Summary of Economic Predictions, September 2023
Via The Federal Reserve Bank of the United States: Along with shifted projections for the Federal Funds Rate, some unemployment and GDP projections have changes, moving the expectations of an economic downturn further into the future.
Multifamily Markets and Reports
Flip the Script: Wage Growth Is Outpacing Rent Growth Again
Via RealPage: "[N]o matter your preferred methodology, the narrative shift is undeniable: Incomes are outpacing rents again, and likely will through at least 2024."
Multifamily and the Housing Market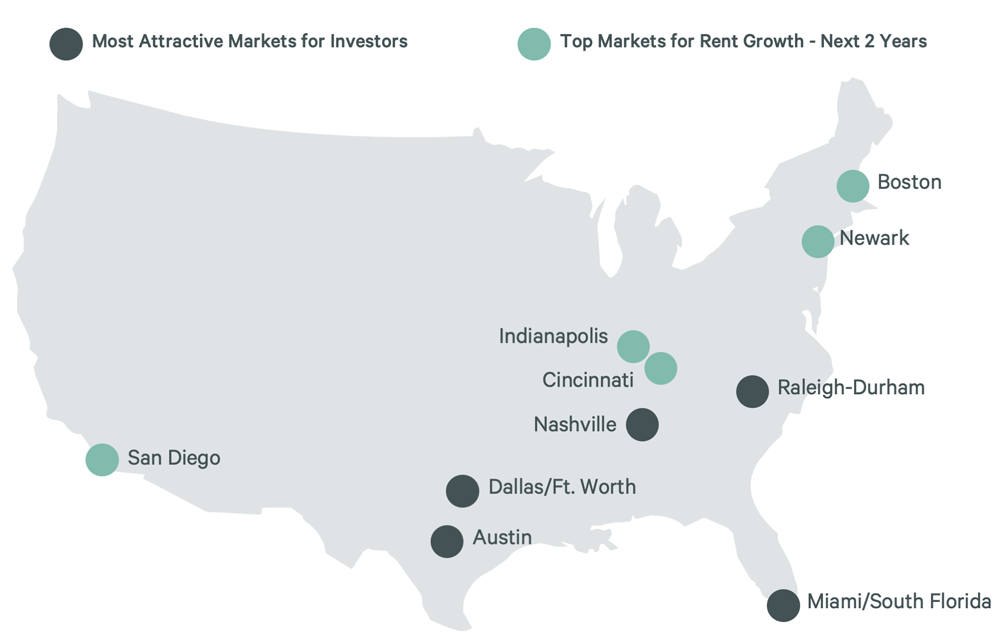 Midyear Pulse Check: U.S. Multifamily Market
Via CBRE: "As for new opportunities, there are several Midwest and Northeast markets, including Indianapolis and Boston, that provide near-term rent growth potential since they did not have a glut of new construction. These markets offer significant cost savings relative to other areas of the country."
Commercial Real Estate and the Macro Economy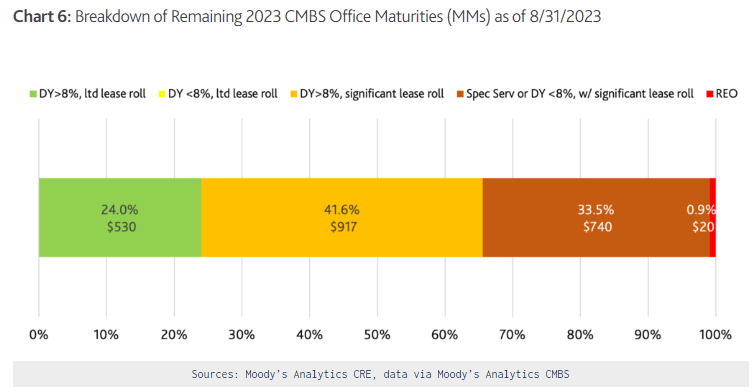 CRE Office Loan Maturity Monitor: Remainder of 2023 Looks No Better
Via Moody's Analytics: "Office payoffs have significantly lagged all other property types. Retail has also seen struggles, however most of those struggles are related to regional malls. When mall properties are excluded, the payoff rate for retail properties jumps to over 90%."
Other Real Estate News and Reports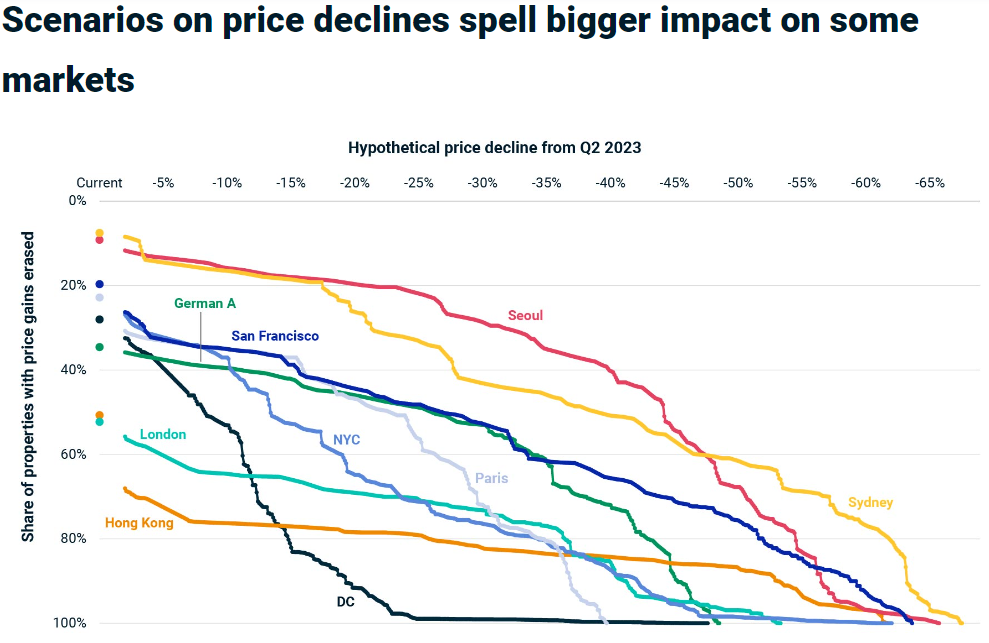 Loss Aversion and Property-Market Liquidity
Via MSCI: "There are outliers among the global markets analyzed; but, broadly, the more properties estimated to be in the red, the less liquid the transaction market."