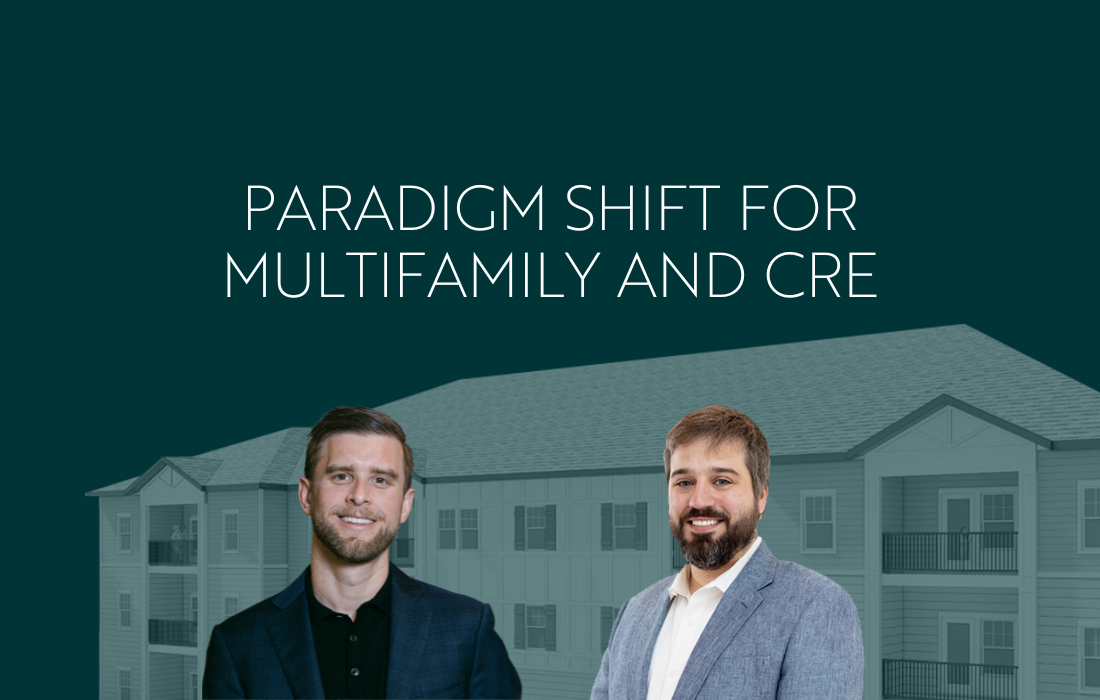 Gray Report Newsletter: November 16, 2023
Paradigm Shift for Multifamily and CRE
Stock markets rallied after this week's CPI print showed lower inflation, but the path to lower interest rates may not be as quick or straightforward as some would hope. With continued low CRE property sales and a narrow cap rate-interest rate spread, investors looking for investment opportunities are turning to non-bank lending, preferred equity and other strategies in place of direct investment and acquisitions.
Multifamily, the Nation, and the Economy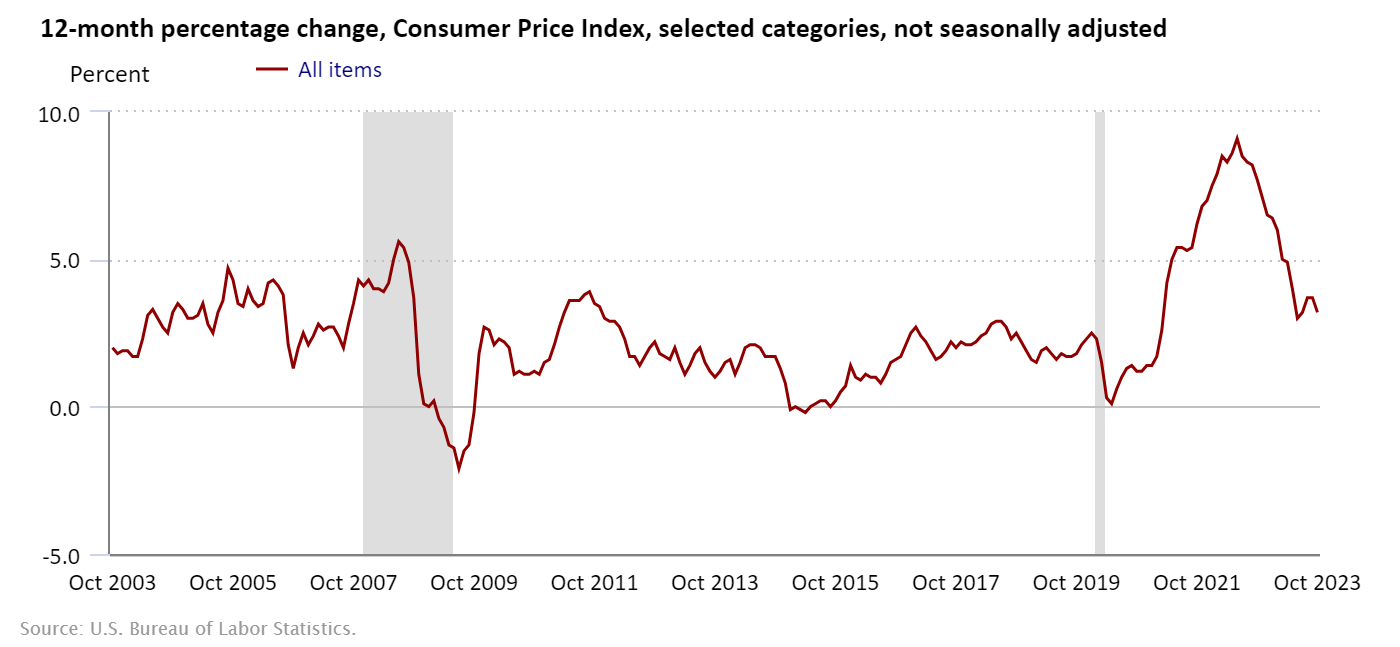 Oct. 2023 CPI Shows YoY Inflation Down from 3.7% to 3.2%
United States Bureau of Labor Statistics: Year-over-year inflation fell by 0.5% in October, and monthly inflation was flat, driven by a sizeable 5.7% monthly decrease in gas prices. Shelter costs, and rent specifically remain high but are expected to fall as CPI-measured rents fall in line with the cooldown in market rents in 2023.
Multifamily Markets and Reports

CRE Debt Market: "Survive Until '25" Emerges as a Theme Among Lenders Facing Dual Threats of High Rates and Maturities
Via Moody's Analytics: "Many of these maturing loans will see extensions, modifications, and various delay tactics as lenders wait for the CRE capital markets to stabilize. However, these loans will need to be worked out, and some will be sold into a soft market, further depressing prices. Whatever the scenario, 2024 will likely be rocky for lenders as they buckle up and 'survive until '25.'"
Multifamily and the Housing Market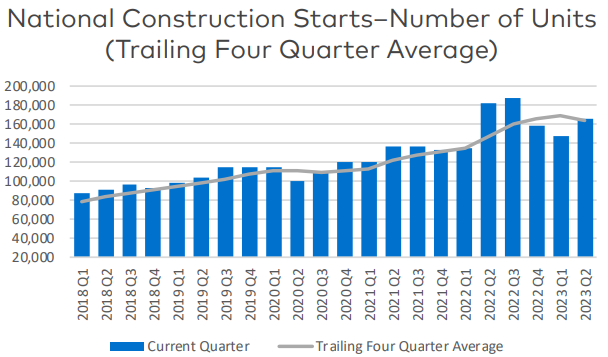 Multifamily Supply Forecast: Q4 2023
Via Yardi Matrix: With 2023 projections at 487,512 newly-built apartment units, 536,145 for 2024, 450,000-425,000 projected for 2025, and 378,000-335,000 projected for 2026, the dramatic influx of new apartment supply may have a longer tail than some have anticipated.
Commercial Real Estate and the Macro Economy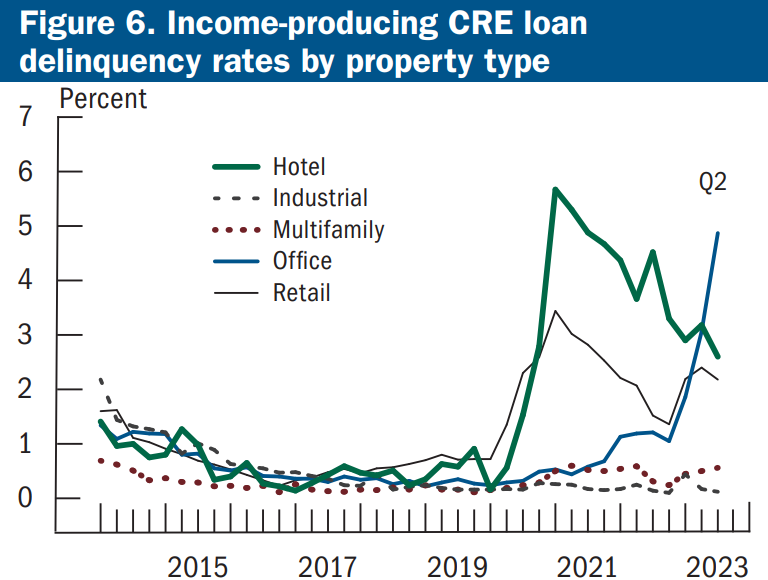 Supervision and Regulation Report, November 2023
Via The Federal Reserve Bank of the United States: "The Federal Reserve is also monitoring for potential credit deterioration, particularly within the consumer and commercial real estate (CRE) lending segments. Additionally, the Federal Reserve has implemented a new novel bank supervision program to improve oversight of banks engaged in nontraditional and financial technology-related activities."
Other Real Estate News and Reports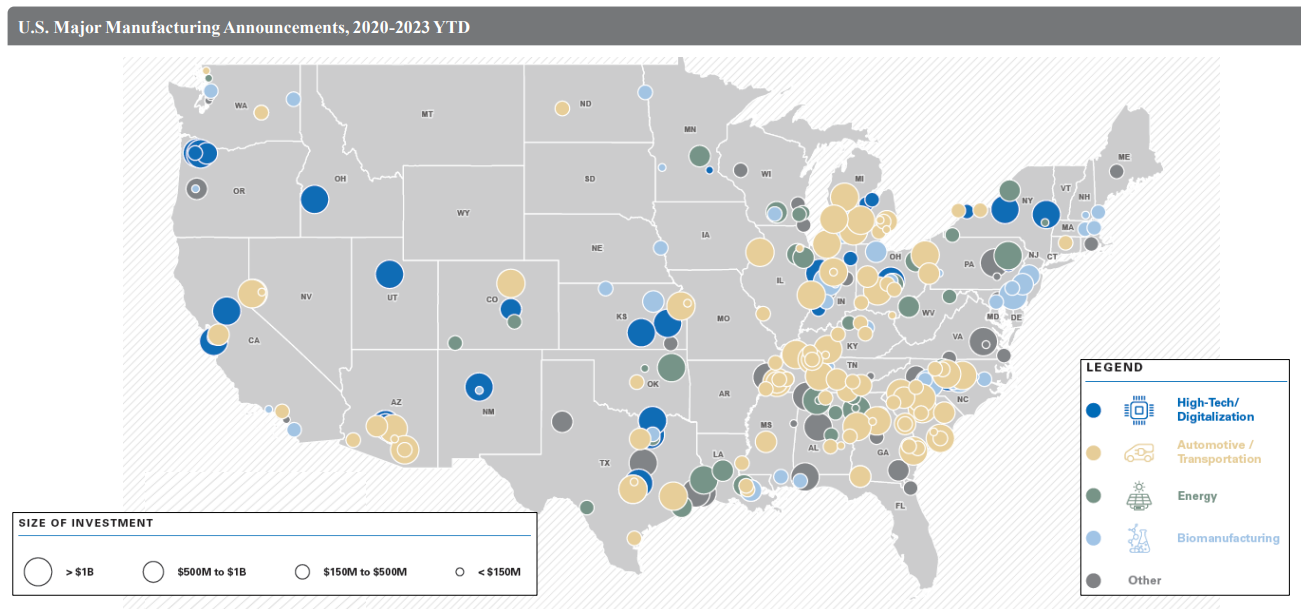 The National Industrial Market: Conditions & Trends, 3Q 2023
Via Newmark: "While many firms are pausing or slowing capital investments, advanced manufacturers are investing heavily in new construction. A snapshot of recent major investments reveals approximately $400 billion pledged, 210,000+ new jobs and a minimum of 250 MSF of new industrial projects to come between now and 2030."