Gray Report Newsletter: May 4, 2023
The Federal Reserve increased the Federal Funds rate by 25 BPS, breaking the 5% barrier in a rate hike that was largely anticipated by the markets, but with comments by Fed Chair Powell indicating a pause in interest rate increases, the next meeting of the Federal Reserve could be a significant indicator of the Fed's path going forward. As the FOMC anticipates economic decline, the multifamily market continues to see positive rent growth in the Northeast and Midwest, but growth has been slower in many previously-strong markets in the Sunbelt and West.
Multifamily, the Nation, and the Economy

Federal Reserve pushes interest rates above 5% for first time since 2007
Via Yahoo Finance: A quick glance at the Federal Funds rate (above) over the past 30 years shows that rates above 5% aren't unprecedented, but the speed of our current rate hike regime has clearly surpassed previous increases in this period.
Multifamily and the Housing Market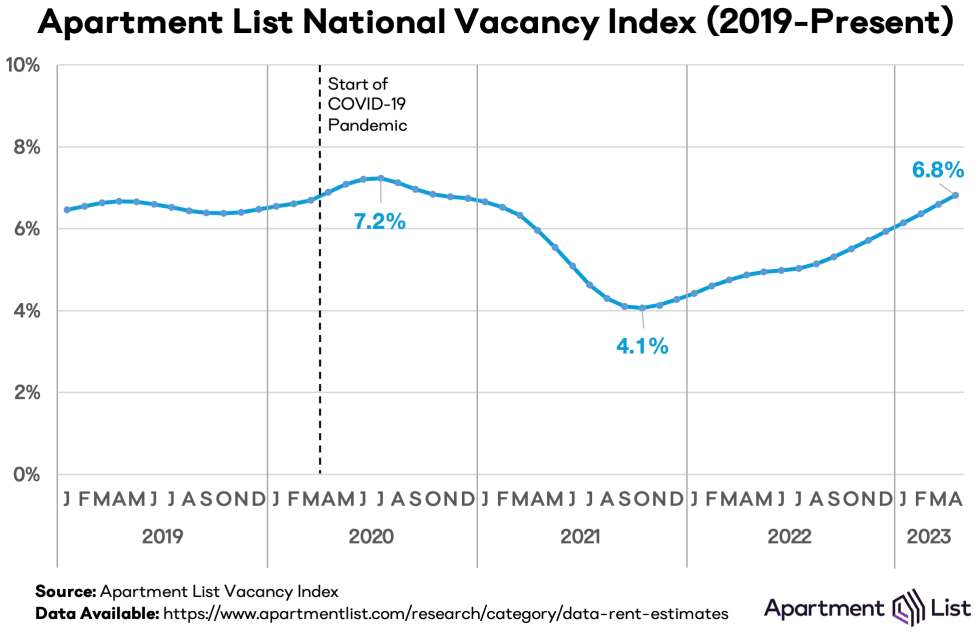 National Rent Report, April 2023
Via Apartment List: This month's increase was also less than the typical April price change that we saw in pre-pandemic years. Even though prices are trending up again, a combination of sluggish demand and increasing supply is keeping rent growth in check.
Multifamily Markets and Reports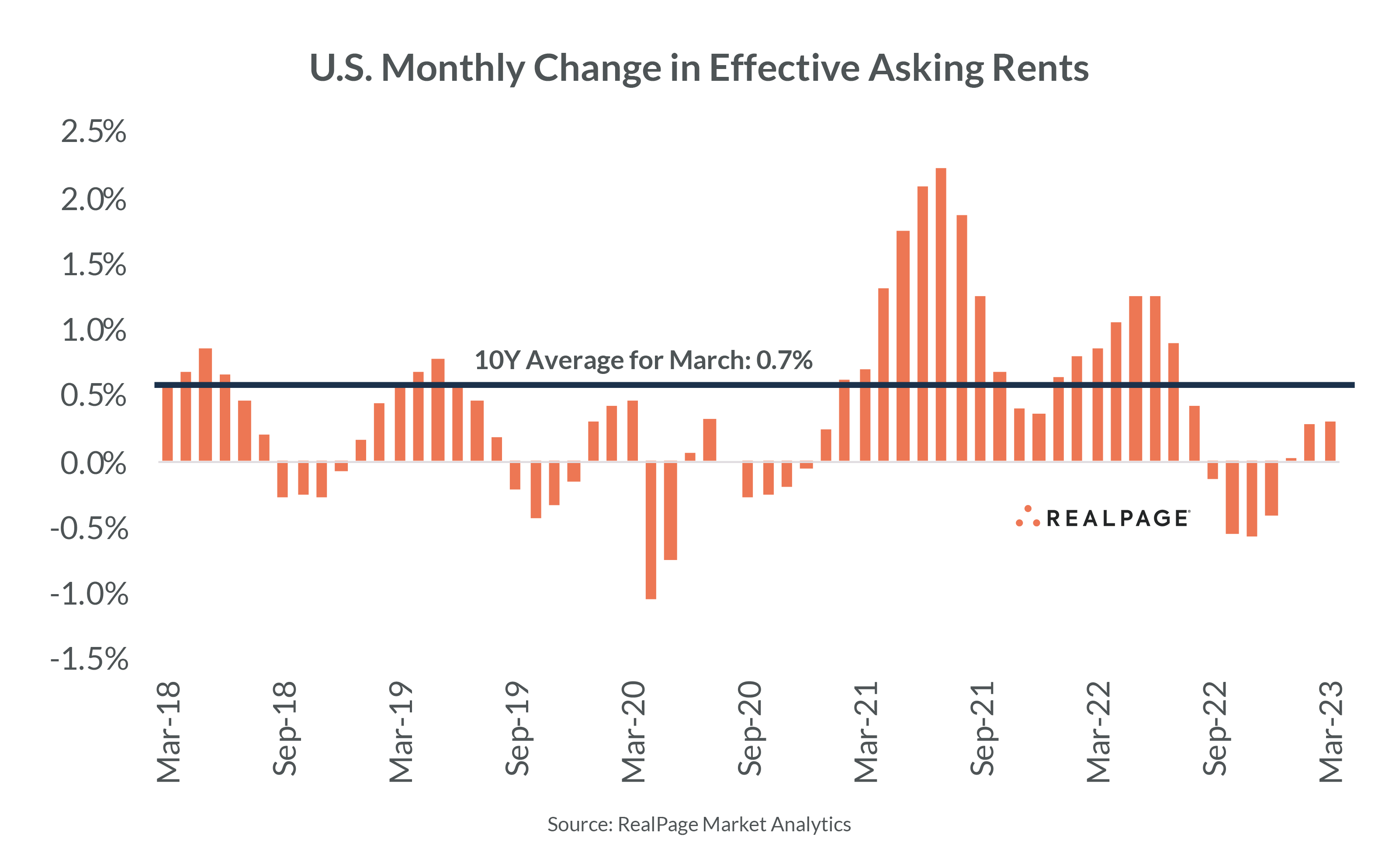 Reframing 1st Quarter's Performance with Historical Perspective
Via RealPage: "It seems then that the 1st quarter results come down to a matter of perspective. An optimist may suggest that any positive movement should be seen as a win, while a pessimist can equally point towards relative underperformance in the 1st quarter stats."
Commercial Real Estate and the Macro Economy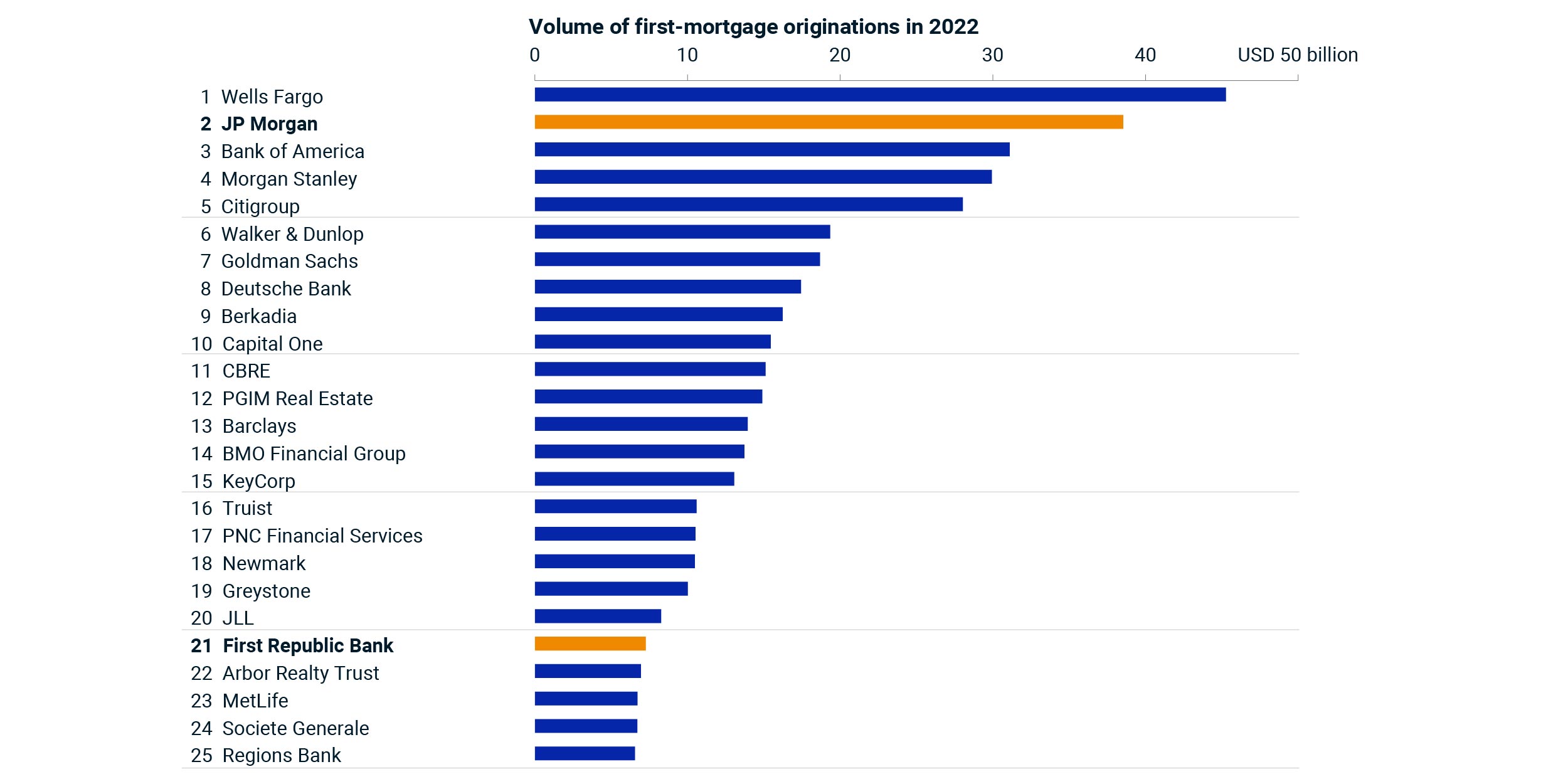 The Pool of US Commercial-Property Lenders Shrank (Again)
Via MSCI: "If one is shopping around for a loan and 20 lenders are competing for your business, the likelihood is you will get better rates and terms than if you have only, say, five lenders looking to work with you. The scale of the latest consolidation is not that extreme; nonetheless, remove First Republic — at #21 on our list of the top 25 loan originators for 2022 — and it points to a further thinning of the lender herd."
Other Real Estate News and Reports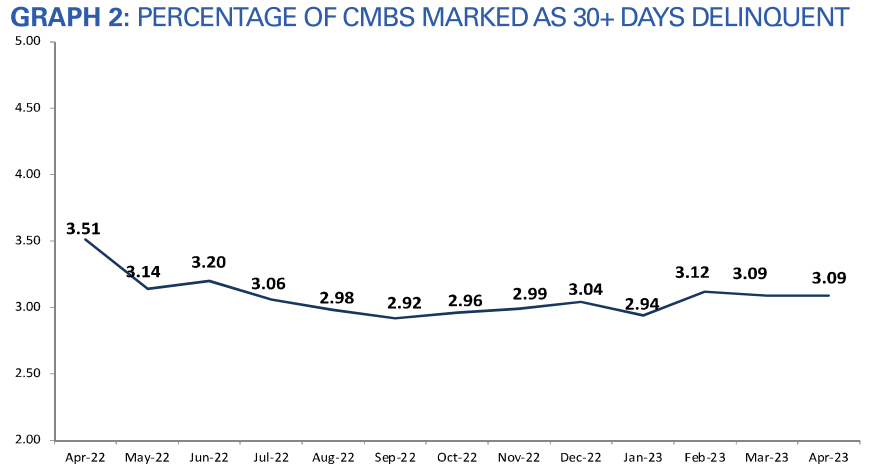 April 2023 CMBS Delinquency Report
Via Trepp: While multifamily, retail, and hotel delinquencies declined, office delinquencies increased and remain "the most heavily watched part of the market as firms look aggressively to reduce space."