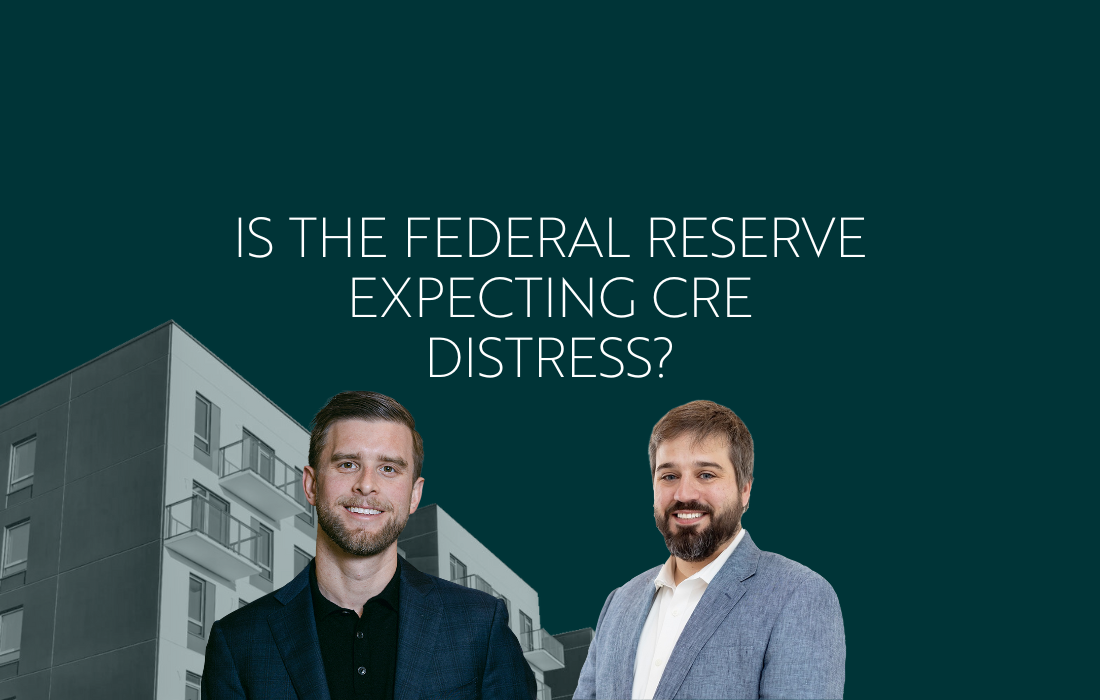 Gray Report Newsletter: July 6, 2023
Does the Federal Reserve Expect CRE Distress?
New guidance from the Federal Reserve indicates increased attention to the issue of property distress in the commercial real estate market, even as the larger economy shows more positive signs and decreasing inflation. While the office sector is a prominent focus for potential distress, the Fed includes multifamily properties and other CRE property types in its guidance, suggesting that Powell and company are not planning for a rapid decrease in rates and are instead preparing lenders for an interest rate plateau that will bring more property distress the longer it continues.
Multifamily, the Nation, and the Economy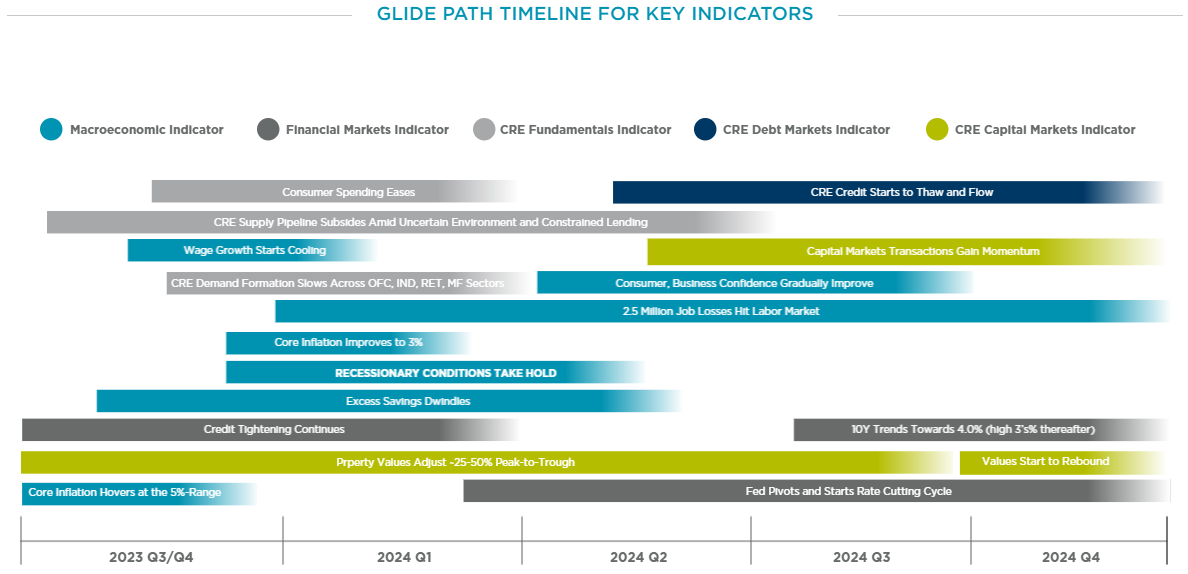 Capital Markets Glide Path Report
Via Cushman & Wakefield: This review of major factors shaping CRE capital markets includes notes on the debt market, macroeconomic trends, and investment activity.
Multifamily and the Housing Market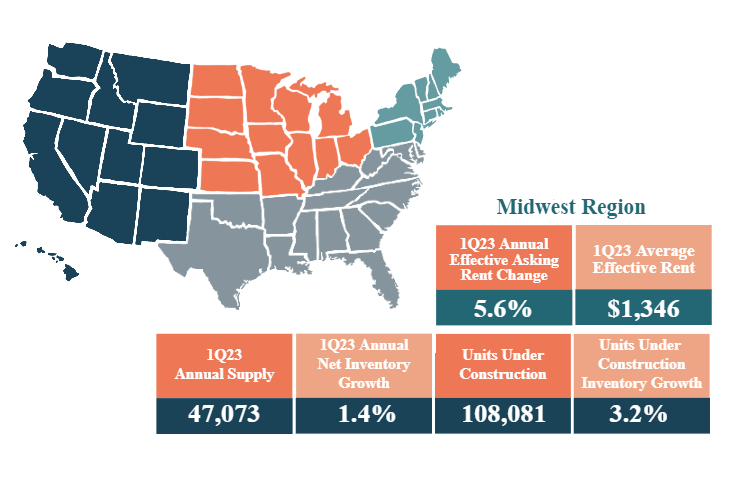 Ranking U.S. Apartment Rent Growth by Geographic Region
Via RealPage: This rent growth report pairs well with the recent RealPage article on apartment supply that helps to explain strong Midwestern rent growth as a product of lower overall rent costs and lower incoming apartment supply.
Multifamily Markets and Reports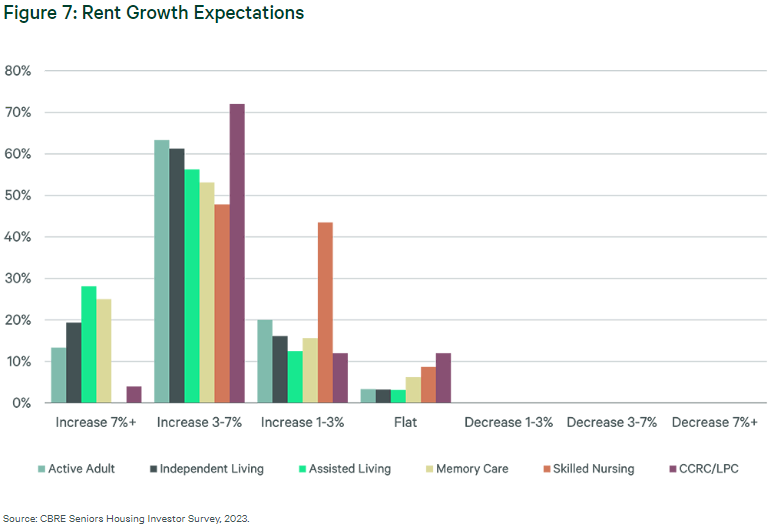 U.S. Seniors Housing & Care Investor Survey 2023
Via CBRE: "More than 75% of respondents expect rental rate increases of 3.0% or more over the next 12 months across all classes except Skilled Nursing. No respondents expected rent decreases for any asset class."
Commercial Real Estate and the Macro Economy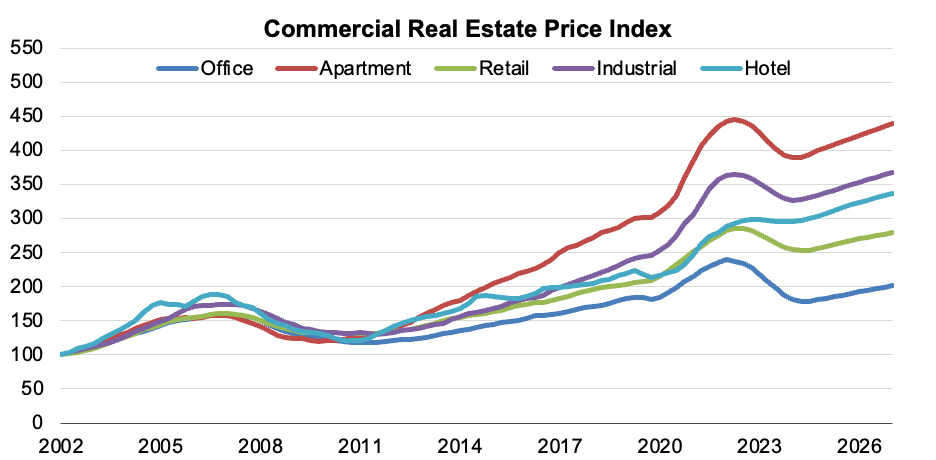 Banks Survive Stress Test, but CRE Still Poses Idiosyncratic Risk
Via Moody's Analytics: Key passage from this useful review of CRE trends: "We have mentioned this before, but as more buyers and sellers get on board with this, and accept "higher for longer", the greater the likelihood of some deals being pushed through and price discovery occurring. Clarity is of utmost importance."
Other Real Estate News and Reports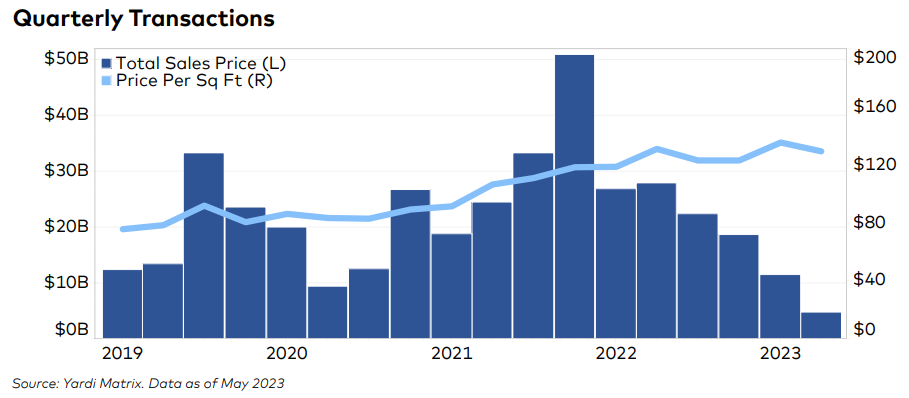 National Industrial Report, June 2023
Via Yardi Matrix: "A one-quarter increase does not make a trend, but the bump in both e-commerce sales volume and its share of core retail sales is welcome news for a sector that ran hot in 2020 and 2021 but has cooled since."