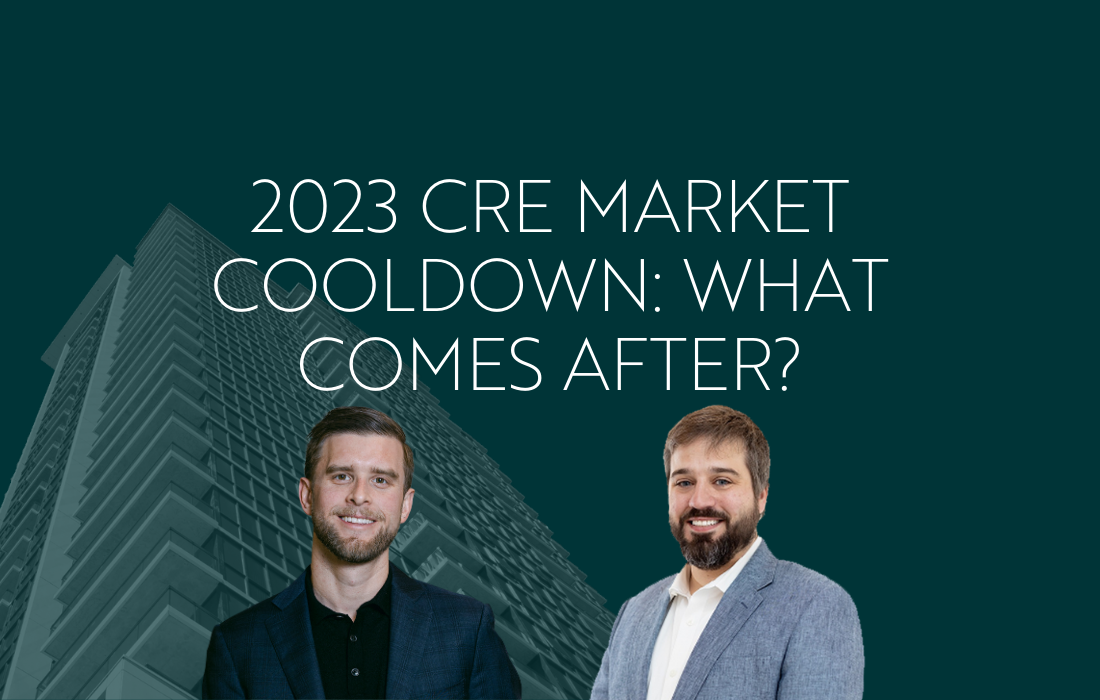 Gray Report Newsletter: August 10, 2023
Looking Beyond the 2023 CRE Market Cooldown
Mid-year updates and forecasts for the apartment and CRE markets uniformly note the improved economic conditions compared to the start of the year, but forecasts for rent growth and capital markets are diverging. Under one scenario, a recession in late 2023/early 2024 will prompt an interest rate reduction that could stimulate CRE capital markets, but under an alternative scenario, we are spared from a recession but deal with a longer period of elevated interest rates and inflation. Regardless of the ultimate outcome, interest rates are expected to remain high for at least 6 months, and the potential for property distress has not gone away.
Multifamily, the Nation, and the Economy

Near-Term Multifamily Supply Forecast Increased
Via Yardi Matrix: Multifamily rents inched up nationally in July on the back of strong demand. Top performing metros are rotating away from the Sun Belt to other parts of the country, as rent growth is increasingly driven by new deliveries.
Multifamily Markets and Reports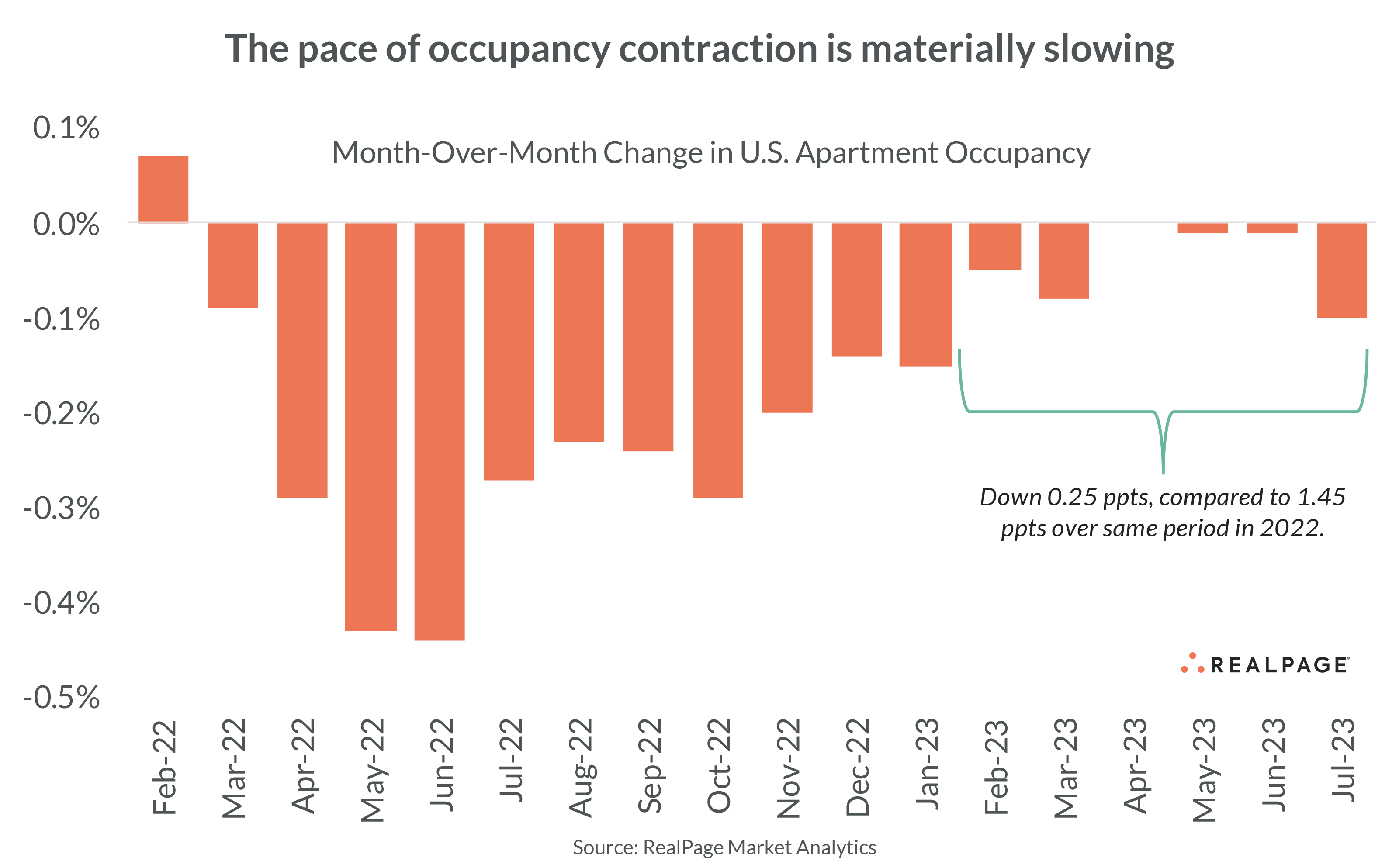 As Annual Rent Growth Slips Below 1%, How Much Further Could Rents Cool?
Via RealPage: Even with rapidly mounting new supply hitting the market, stabilized occupancy has inched back just 0.25 percentage points since January. By comparison, occupancy over the same period last year plunged 1.45 percentage points.
Multifamily and the Housing Market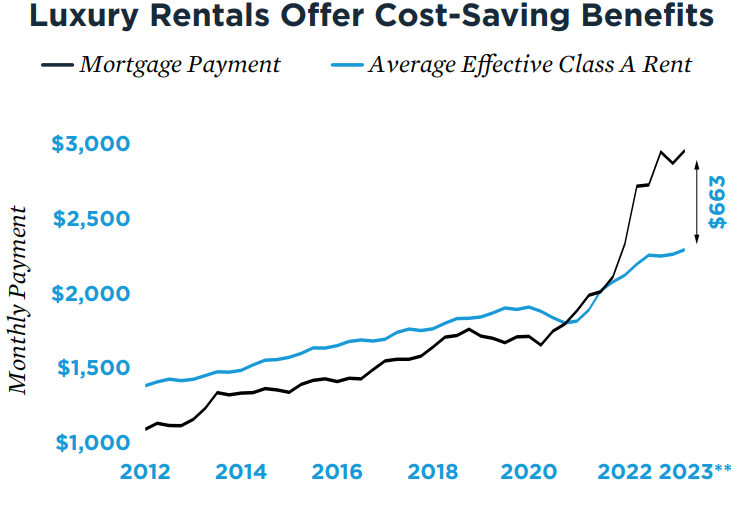 Homeownership Barriers Help Higher-End Rentals Navigate Supply-Side Pressure
Via Institutional Property Advisors: Class A vacancy rose by 30 basis points, compared to elevations of 40 and 80 basis points in the Class B and C segments, respectively. Luxury tier resilience is particularly notable, given the supply-side competition that Class A rentals are facing amid record construction.
Commercial Real Estate and the Macro Economy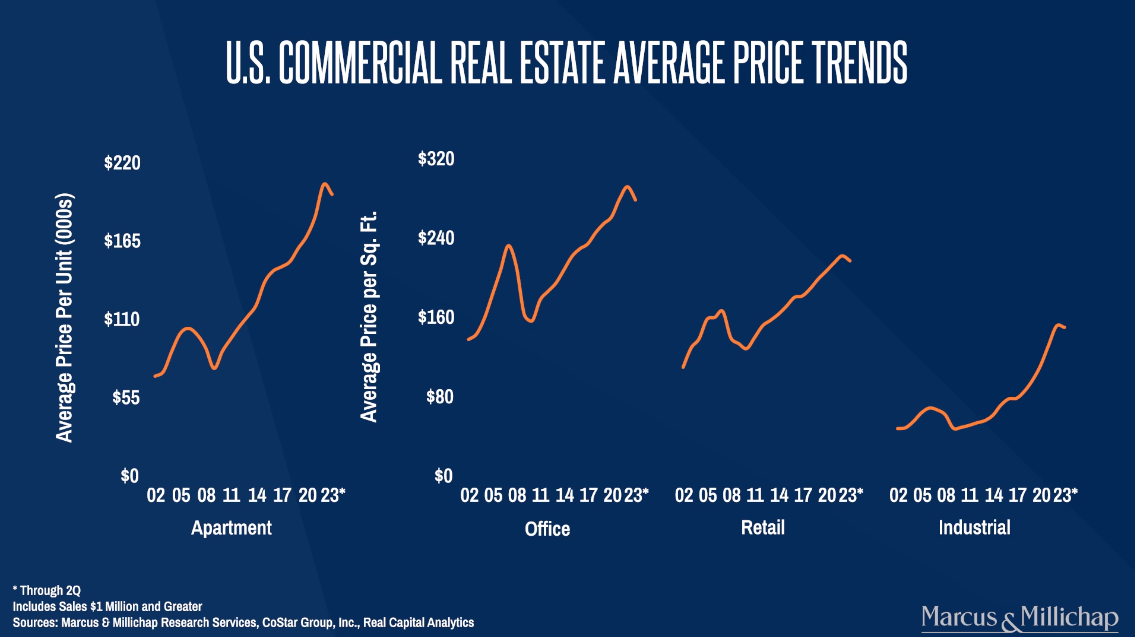 CRE Transaction Activity Trends
Via Marcus & Millichap: This video covers how sales activity compares to the long-term norm, which buyers are most active, and what unique opportunities are being created in the current CRE sales environment.
Other Real Estate News and Reports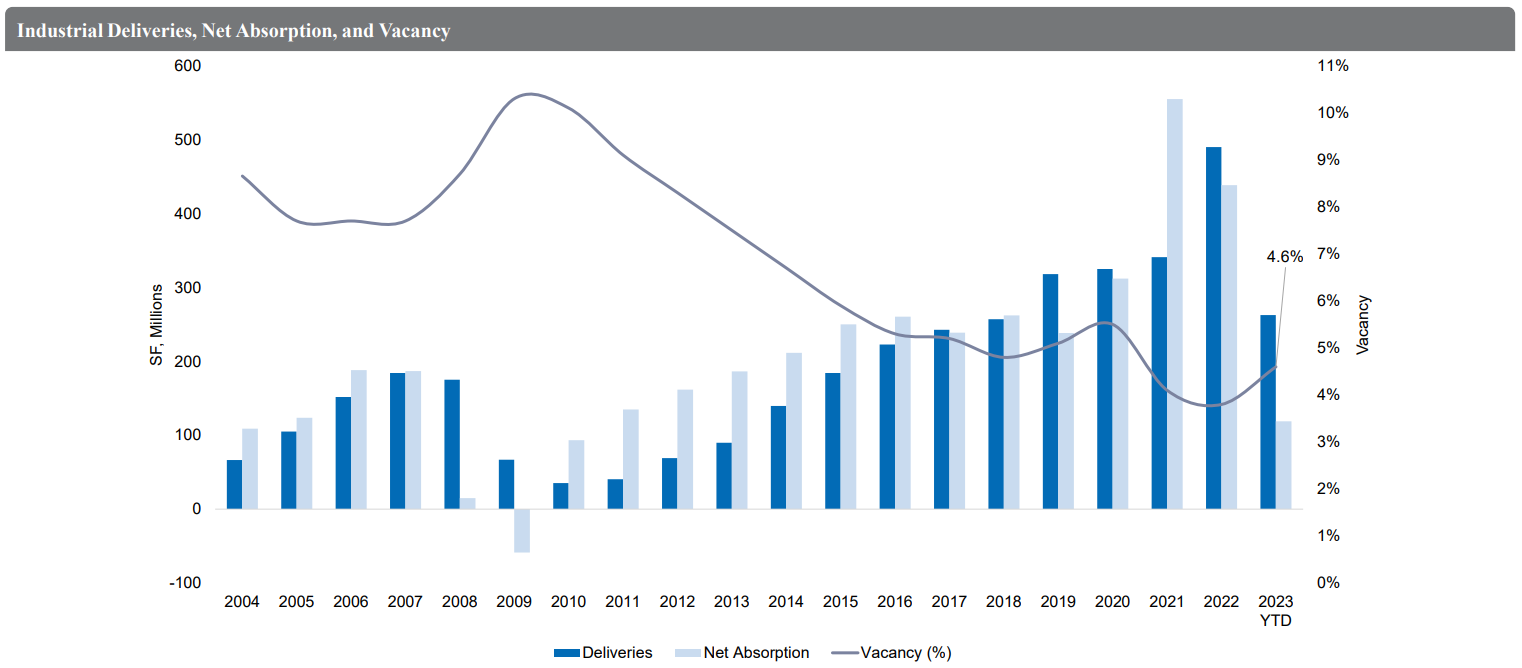 The National Industrial Market: Conditions & Trends, 2Q 2023
Via Newmark: A slowdown in absorption and an increase in supply is a near-universal trend throughout U.S. industrial markets. Nationally, absorption measured 45.0 msf in the second quarter of 2023, outpaced by 110 msf of new deliveries. This dynamic pushed vacancy up to 4.6%, still well below the long-term average.