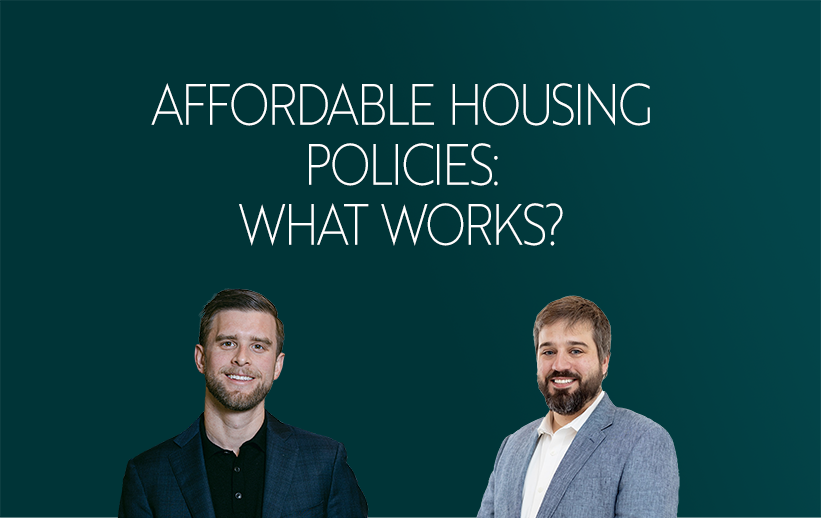 Affordable Housing Policies: What Works?
Two recent articles highlight the challenges of making affordable housing projects a reality.
The New York Times: "The Way Los Angeles Is Trying to Solve Homelessness Is 'Absolutely Insane'" – https://www.nytimes.com/2022/10/23/opinion/los-angeles-homelessness-affordable-housing.html

This is a very interesting article by Ezra Klein. 

Last week, we discussed an article from the New York Times that described the efforts of activists in Kansas City to influence policymakers' decisions regarding affordable housing. There were some compelling testimonials from individuals affected by the ever-increasing cost of housing, and many of the things they are fighting for make sense, like making sure that people have access to a lawyer during eviction proceedings. That being said, there was not enough in that article for me to dig into the process of creating affordable housing, and much of the focus was on the individuals involved.

Ezra Klein does an excellent job of really digging into the things that need to happen to build affordable housing, and he does it in a way that's not limited to the Los Angeles market at the subject of the article. Sure, there are a lot of regulations that make LA unique when it comes to housing construction, but Ezra Klein deftly extends the most relevant issues to provide a valuable overview of the barriers to affordable housing throughout the United States.
The actual article centers around an LA-based affordable housing program in which the average price per unit was nearly $600,000 ($596,846 to be exact). As a way of figuring out why the per-unit cost was so high, the article goes through the things that need to happen, and more importantly the people who need to approve, before an affordable housing development is built.
The obstacle that stands out so much to me is one that we covered about a month ago on the Gray Report: The tension between the interests of existing area homeowners and the interests of developers building more housing.
Politico: "Facing acute housing shortage, NY Mayor Adams looks to a policy change" – https://www.politico.com/news/2022/10/26/housing-shortage-adams-policy-00063384

This article pairs well with the one from the New York Times.
Deregulation, specifically easing up on some environmental regulations as NYC Mayor Eric Adams seeks to exempt apartment developments with 200 or fewer units from environmental review.

"The environmental studies, which accompany nearly all applications for zoning and land use changes, determine the impact of a new project on a neighborhood. They estimate how many students would be enrolled in nearby schools, how traffic patterns would be snarled by extra cars on the road and how sunlit oases might be darkened by new shadows."
I really appreciated this example, especially in the context of the New York Times article. Really, even going back to some of the homebuilder surveys, this is a concrete example of what we're dealing with when homebuilders talk about the delays and expenses associated with regulations.
At the same time, this environmental review—which is just one of many rules that you need to follow to build apartments—doesn't seem all that unreasonable on the face of it.

Traffic patterns, blocking people's view, impacts on local schools, those all seem like things worth making sure you don't mess up.
I think that the size limitations, taking away these environmental reviews for developments 200 units and under, makes sense.

More than just a vague context of unaffordable housing, the mayor's actions here come in the midst of an underperforming government program to actually build more affordable housing. Much like the housing plan in LA, the NYC government is having trouble getting these homes up fast enough.

"'It was really clear that density and rezonings were directly responsible for the neighborhoods with increased production, so I think "rezoning" matters a lot,' Fee said, referring to research that tracked how much housing each community district produced over de Blasio's term."